The Evolution of Pharmacy Technicians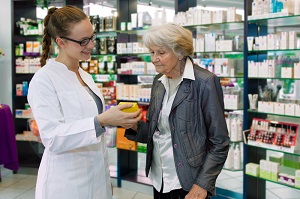 Today's pharmacy technicians perform a wide range of duties. They can help pharmacists prepare prescription medication, receive prescription requests, count labels, label bottles, maintain patient profiles, prepare insurance claim forms, as well as handle customer service and administrative functions like answering phones, talking to customers, stocking shelves and handling cash transactions.
Originally, pharmacy technicians were considered clerks, assistants or cashiers, and were usually trained on the job. No certification was required for the position at the time.
It was in the sixties that the evolution of the pharmacy technician began. Most states had restrictions on what a pharmacy technician was able to do. It was about that time that the position began to be nationally recognized and formal education was recommended.
Since then, the role of the pharmacy technician has changed dramatically. As higher patient volume causes increasing workloads for pharmacists, pharmacy technicians are able to assume some of the non-clinical workload. Depending on what each state will allow, a pharmacy technician may now fill prescriptions and/or communicate with doctor's offices and insurance companies, under the supervision of the pharmacist. Pharmacists and pharmacy interns are allowed to give immunizations, but not technicians, not yet anyway. It is possible that in the future, there may be certifications allowing technicians to also give shots.
Pharmacy technicians have ample opportunities to advance their careers. Some now work in hospital pharmacies, where they act as liaisons with nurses and other departments. This arrangement can result in lower costs for the hospital and improved patient care.
There are even more advanced roles for pharmacy technicians who want to further their careers and obtain the proper accreditations, such as pharmacy buyers, who assist with drug shortage resolution, drug budget control, inventory control and more. Other options might be a Pharma contract compliance manager; someone who works with operations, sales and IT staff regarding compliance issues. Another might be pharmacy technician for
"transitions of care", who interacts with doctors, nurses and social workers to help patients get prescriptions when discharged from a hospital
Depending on where a pharmacy technician works (hospitals, surgical facilities, department stores, grocery stores, pharmacies or drug stores, physicians office, etc.), current salaries range from $29,000 – $36,000. Additionally, these positions can be a springboard to an advanced career in healthcare.
Suffice to say, opportunities for pharmacy technicians are vastly expanding; these positions have come a long way from the days of the clerk at the drug store who might have sold you some aspirin and maybe even scooped up an ice cream cone from behind the the counter.
http://www.bls.gov/oes/current/oes292052.htm#ind
http://www.ehow.com/facts_5945653_history-pharmacy-technicians.html
http://www.pharmacytimes.com/technician-news/the-evolving-role-of-pharmacy-technicians