3 Essential Pharmacy Technician Certifications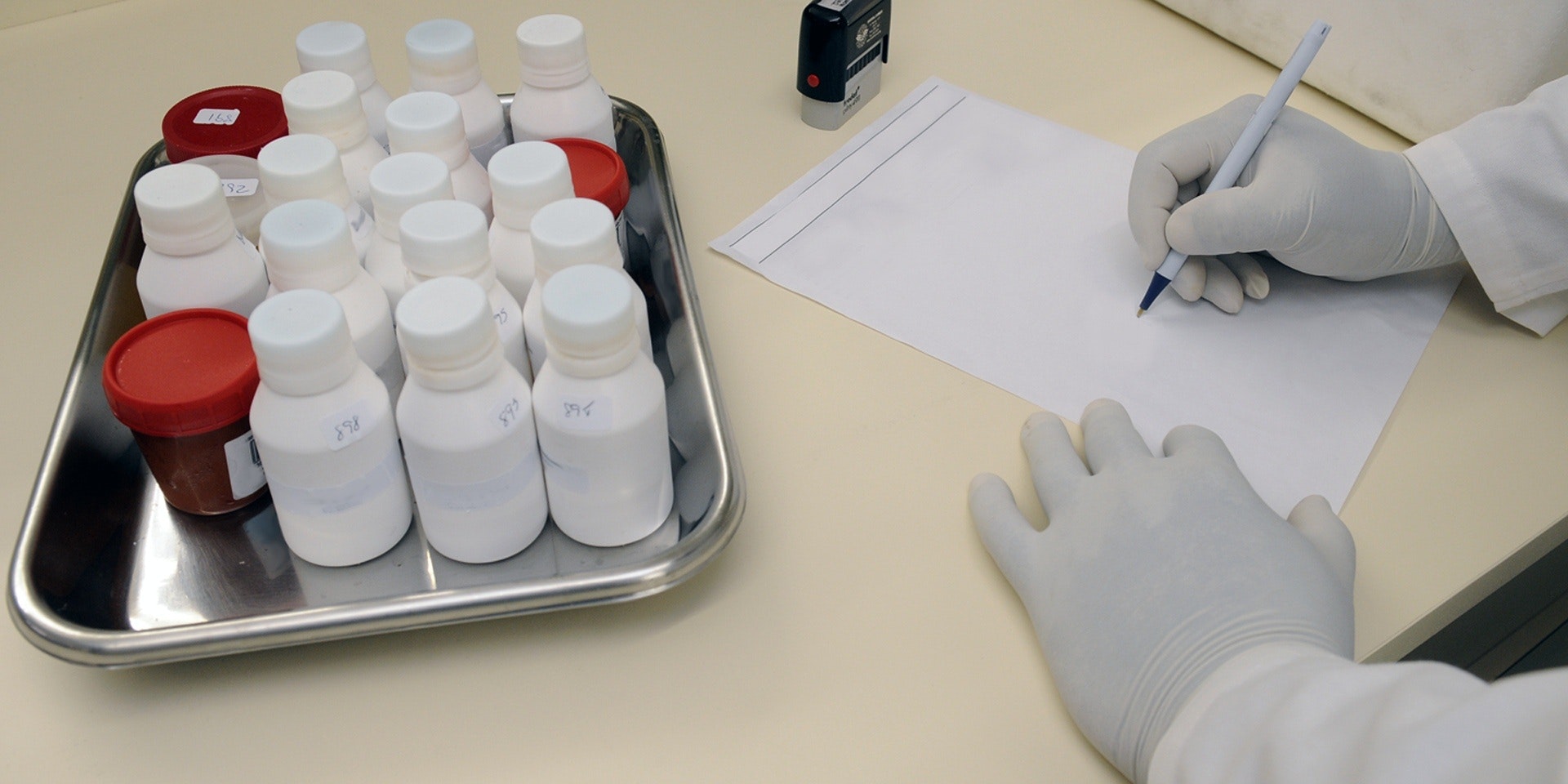 One industry that is experiencing massive and ongoing growth in Texas is the pharmacy industry. This means that pharmacy technicians are in demand. This is one industry where people who are looking to make a career change, or are in need of an increase in income due to a change in their family situation, should take a closer look at. High school graduates might also consider getting their pharmacy technician certifications if they do not want to go to college, but are looking for a career that will satisfy them and have room for growth.
Employers are looking for motivated individuals to hire, and you will be in a great position to get your foot in the door with the company of your choice with three essential healthcare certifications:
Certified Pharmacy Technician
Sterile Product Certification
Pharmacy Compounding Certification
What are the benefits of becoming certified?
There are some major benefits of getting certified as a pharmacy technician. You will stand out from the crowd. Already having the certification shows employers you are committed to the pharmacy technician career. Your Certified Pharmacy Technician, Sterile Product Certification, and Pharmacy Compounding Certification qualifications will make you a more valuable employee due to your greater knowledge and more advanced skill-set.
Maintaining your certification will involve continuing education every two years to obtain recertification, meaning you'll stay on top of new developments, deliver superior service to your customers, and increase your job security. Pharmacy technicians who are certified can expect a starting salary up to 34% more than their uncertified counterparts. In fact, even if you already have a job as a pharmacy tech, certification often leads to a raise. You will be able to continually improve your income level as you go on in your career as a pharmacy technician.
Once you're certified, Pharmacy Technician Certification Board offers newsletters, employment assistance, and lists of local organizations to advance your career. There are also national meetings and conventions for Certified Pharmacy Technicians to help you network, keep up with advances in the field, or even find your next job.
The community you will enter when you become a pharmacy technician will continue to support you throughout your career giving you a sense of security about the future of your family.
How can I become a certified Pharmacy Technician?
The most essential step is, logically enough, becoming a Certified Pharmacy Technician (CPhT) through the Pharmacy Technician Certification Board. To be eligible to sit the Certified Pharmacy Technician exam you'll need to have your high school diploma or an equivalent.
Since college credits are not required to become a Pharmacy Technician, this is often a great move for young single mothers or women who are going through a divorce and suddenly need to provide more income for their family. There is a tremendous need for bilingual women in this field as well. Higher pay is almost certainly offered to bilingual employees, as companies are constantly seeking out those who can ease communication with different nationalities.
Who Is the Pharmacy Technician Certification Board (PTCB)?
The Pharmacy Technician Certification Board was established in 1995 by four major pharmacists associations, and in 2001 was joined by the National Association of Boards of Pharmacy. The PTCB's goal is to encourage and create a national standard for pharmacy technician certification that is recognized and supported by the industry itself. The purpose of this goal, which they have largely achieved, is to advance medical standards and safety practices by encouraging better training for pharmacy technicians.
This certification board has also furthered the ability of those people looking to break into the field. Having certification when applying for a job gives you the leg up you could be looking for when seeking employment.
In 2006, the Pharmacy Technician Certification Board achieved accreditation from the National Commission for Certifying Agencies (NCCA) and they have retained accreditation through multiple reviews.
What does Pharmacy Technician Certification Exam involve?
The Pharmacy Technician Certification Exam (PTCE) features 90 questions which you'll have two hours to complete. The exam was developed by experts in the field and tests a wide range of knowledge including:
Pharmacology for technicians, e.g. generic and brand name pharmaceuticals, therapeutic equivalence, and common severe side effects associated with medications
Pharmacy law and regulations, e.g. proper storage, handling, and disposal of hazardous substances, controlled substance documentation, and HIPAA Privacy
Sterile and non-sterile compounding
Medication Safety, e.g. error prevention strategies for data entry, look-alike and sound-alike medications, and high-risk medications
Pharmacy quality assurance
Inventory management
Billing and reimbursement
As you can see, training before the certification is necessary as some of the questions are not ones you would know the answer to without proper classes. Training for these classes will give you confidence going into the examination, and the ability to pass the test with flying colors.
What certifications can I add to advance my career?
Pharmacy technician certification is very valuable on its own merits, but combining it with other key certifications can open up even more opportunities for you. The National Pharmacy Technician Association offers certifications in both Compounding and Sterile Products. These certifications will allow you to carry out many additional duties in a pharmacy, meaning better job prospect, better pay, and more chances to move ahead to the next stage of your career.
National Pharmacy Technician Association (NPTA) Facts
Founded in 1999, the National Pharmacy Technician Association (NPTA) is the largest professional association for pharmacy technicians in the world. The association's goal is advancing the interests of certified pharmacy technicians and helping them realize their full potential in work and in life.
The NPTA provides members with community, opportunities, and resources to help their careers flourish. In Texas there has never been a better time to join this community of like-minded individuals who also want to provide an important service to their communities while realizing their ambitions of a better standard of living.
Sterile Product Certification (SPC)
Any medical treatment that involves piercing a patient's skin – such as injection, phlebotomy, and intravenous drips — requires the utmost care to ensure a sterile environment. Training for Sterile Product Certification (SPC) involves learning about aseptic techniques that prevent any contamination of needles, syringes, and so on. Germs or other foreign materials introduced directly to a patient's body can wreak havoc.
Getting Certified: Achieving your Sterile Product Certification with the National Pharmacy Technician Association requires the successful completion of nine home study modules, two days of hands-on training, and eight process technique validations. A huge range of information and practical knowledge will be covered — from sterile product preparations to aseptic hand washing — so thorough training and preparation is essential.
This certification is perfect for those with small children at home, as it can be done while you are still working to support your family. It requires a relatively low level of hours committed before you will become certified.
Compounding Certification (CC)
Earning your Compounding Certification (CC) by completing an exam with the National Pharmacy Technician Association will greatly enhance your value in any medical workplace. Training for this certification will prepare you to create personalized medical compounds for patients to swallow, drink, rub on their skin, or apply in some other way. Thorough theoretical and practical training is essential for compounding – custom medicines can be dangerous if not made strictly according the best practices!
Getting Certified: To obtain your Compounding Certification, you'll need to score 70% or more in 10 exams based on home study modules and complete two days of hands-on training. The study modules and training a lot of ground including equipment and supplies needed, knowledge of many types of medicine, and creating everything from capsules and pills to medicated lollipops. Extensive preparation is important.
While this certification takes more time, it makes you a much more valuable employee in a pharmacy setting. You will be eligible for higher pay and increased job security with this certification.
How will sterile product and compounding certifications help my career?
Employers in the healthcare industry look very favorably on both Compounding Certification and Sterile Product Certification. Job applicants who are not only certified Pharmacy Technicians but also have these other certifications show that they are dedicated, professional, and eager to learn more about their profession.
Not only that, but you are more valuable to a pharmacy with these skills. You will be paid more than an uncertified technician, but they will still be saving money; in a sense, they are getting a three-for-the-price-of-one deal. Because you will be able to carry out so many tasks around the workplace you will have greater job security, better chances for a raise, and a higher likelihood of being considered for promotions down the road.
How can I train for my Pharmacy Technician certification exams?
CCI Training Center's Pharmacy Technician program prepares you both for certification exams and your career. Our hands-on labs provide practical experience while we teach you all you need to know for your certification exams. To start on the journey to improving your family's financial well-being and start Pharmacist Technician training in Dallas and Arlington, fill out the form on this page.
{{cta('6be1c540-b23f-4c78-9129-7f452812c6e2')}}