Spotlight on Health Information Technicians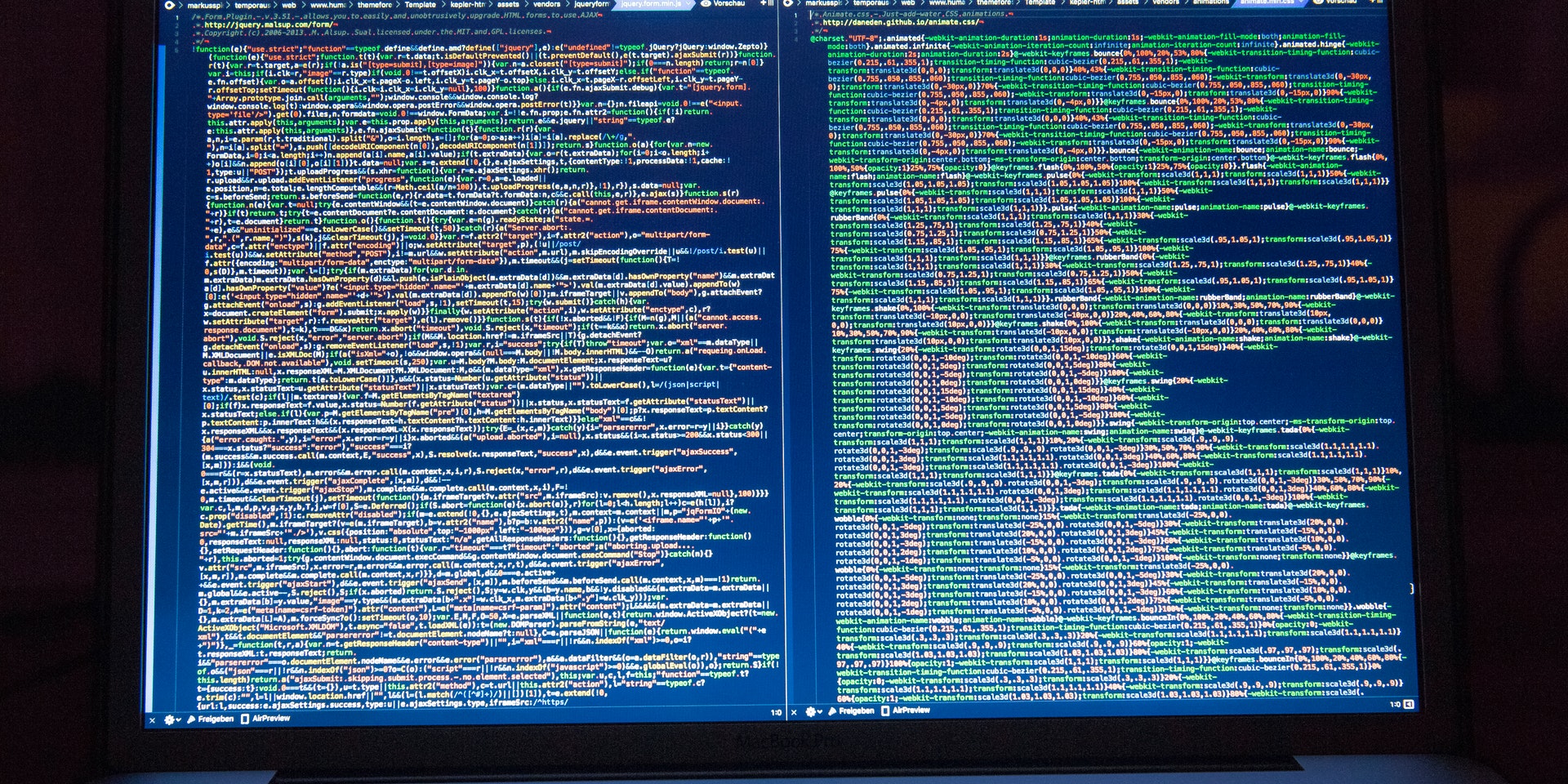 The healthcare industry is booming, increasing demand for those trained in handling the masses of data required to provide quality care to patients. According to the U.S. Census projections, the over 65 age group is expected to grow by almost 30% over the next 30 years, and medical resources will expand to meet the needs of this aging population.
Along with the increased use of medical services, ongoing changes to government regulations mean the amount of information collecting by healthcare organizations will also grow. Medications, symptoms, test results, scans, insurance claims and much more need to be recorded for the millions of people who use the health system.
It is not just doctors, nurses, dentists, physical therapists, etc. that are needed in the healthcare industry. These medical professionals cannot do their jobs without the hundreds of thousands of people working behind the scenes ensuring that patients receive quality care from the moment they call your office to the time they leave.
If you've ever considered taking a job in the healthcare industry, there's no time like the present. Now, healthcare positions are at the peak of job security, pay, and upward mobility. The support positions that are required to keep this industry up and running successfully do not necessarily require a four-year degree. Many employers value an employee with relevant certifications as much as, if not more than, a degree from a university. If you already have the certifications needed to become a health information technician, you will save potential employers time and money training you to become a valued part of their staff.
More information means more demand for people with the skills to collect, compile, organize, and maintain this data. Advances in information technology have also fuelled the need for individuals with the appropriate technical skills to handle electronic data and the security issues it presents.
Health Information Specialists and Technicians have a unique combination of medical knowledge, IT skills, and superior organizational ability to ensure all patient records are accurate, filed and coded to the industry requirements, maintained for easy access, and analyzed for patient and market trends. To take on one of these roles, you will need to enjoy working with strict systems and a variety of different people, including registered nurses, healthcare professionals, medical secretaries, accounts and administration staff.
Employment Statistics
According to the Bureau of Labor Statistics, there are over 200,000 Health Information Technicians in the U.S. with over 17,000 in Texas. The Dallas-Plano-Irving, TX Metropolitan Division is ranked seventh in the country in terms of employment numbers, with 3,000 people holding these positions. Demand for health information technicians is experiencing faster growth, on average, than other occupations and there are expected to be almost 30,000 new positions by 2024, representing an increase of 15%.
With the amount of data required to maintain quality healthcare tipped to increase further with the impact of changing health insurance legislation and the uptake of electronic health records across the healthcare industry, there is a need for experienced information technicians to manage, organize, and maintain complex data recording systems.
Finding yourself in a place where you need to change your career can be stressful. Many people must rethink their current positions after a divorce when the need for a higher paying job or better hours arises. Those who didn't go to college right after high school might think the only thing they are suited for is retail, hospitality, or service industries.
Fortunately, better hours, higher pay, and more satisfying work can be obtained in less than a year when you train for healthcare industry certification exams.
Technical Skills
Certifications will prove the difference for those interested in Health Information Technician roles, with four key technical skills required in these positions:
1. Electronic Records Management
Everything is digital these days, and when it comes to health records there are significant advantages to being able to search and access up-to-date information that can aid the clinical care of patients. This is the primary concern of a Health Information Technician. В To meet the challenges of maintaining this type of information, it is essential that you undertake education that qualifies you to undertake certification exams in electronic health records.
2. Billing and Coding
Each treatment and process in a health setting has a related numerical code which is used to report on patient records and to bill customers and insurance providers. В Certification in billing and coding practices are essential for Health Information positions to ensure all health records are maintained to industry and organizational standards.
3. В Medical Terminology
It's not just important to be able to collect and store data, you also need to understand it. In healthcare, specialized terminology can make this difficult. To take on a Health Information role you will need to undertake training in medical terminology so you can be sure of the accuracy of the data you manage.
4. Medical Law & Ethics
Knowledge of relevant medical law and ethics is essential, as those dealing with health information need to ensure their work follows all mandatory guidelines and industry standards. Confidentiality has long been a given for any healthcare workВ but its importance has increased with technological innovation.
Health data security has been in the news a lot recently, and Health Information Specialists need to take measures to protect confidential patient information. This is especially necessary considering the significant risk of data theft. Keep an eye out for courses that qualify you to undertake the HIPAA Privacy exam to ensure you have the appropriate certification.
Employment Opportunities
The biggest employers of Health Information Technicians are hospitals, with almost 70,000 В employed. Physicians offices employ almost 40,000, but jobs are available in all organizations that collect a large amount of medical information. While they don't hire Health Information Technicians in great numbers, pharmaceutical manufacturers, insurance brokers, and other professional scientific and technical services, tend to offer the best-paid positions. If this position sounds like one for you, keep an eye out for these job titles:
Medical Records Clerk
Cancer Registrar
Registered Health Information Technician
Certified Tumor Registrar
Medical Records Analyst
Medical Records Coordinator
If you're interested in the healthcare industry but you are unsure about your ability to interact with patients on such a personal level, that does not mean the healthcare industry is no longer an option for you.
Those who speak a foreign language, especially those who speak Spanish in Texas, are well placed to earn a higher wage. The need for translators is at an all-time high. You will have a competitive edge over all other applicants if you are fluently bilingual. In smaller offices, you might be asked to translate between patient and doctor as well. Even if you are in a position where you do not have too much personal contact with patients, at times you might be called upon to help explain a bill or some other part of a patient's care to those who are not native English speakers.
At CCI Training Center, you will find the classes you need to sit the certification exams. We strive to make sure our classes are accessible to those already in the workforce. We know how hard it is for single parents or those who are just starting out to juggle work, life, and school. With that in mind, we offer day and evening classes year-round. A class is always starting soon to get you started on your journey to a new life and a more satisfying career.
Our instructors all have real world experience and will help guide you not only with your learning for the certification exams, but offer interview prep and resume building. You will confidently leave CCI Training Center to go out and interview for positions you can be sure you qualify for.
As many of our classes only require going to the CCI Training Center one or two days a week, you will not have to worry about the increased need for transportation, or increased need for days off of your current position. We offer day and night classes so that our students who are mothers and fathers can arrange childcare however is easiest for you.
CCI Training Center is the place to gain the knowledge you need to break into the healthcare industry. The staff and instructors at CCI Training Center are there for you every step of the way, from signing up for courses, through your courses, training you for job interviews, helping you look for jobs, and even on the job skills help once you have obtained a position.
For more information on how to get the skills you need to take on a Health Information career, visit CCI Training and fill out the form for more information.
Comments are closed.