Spotlight on Computer Network Support Specialists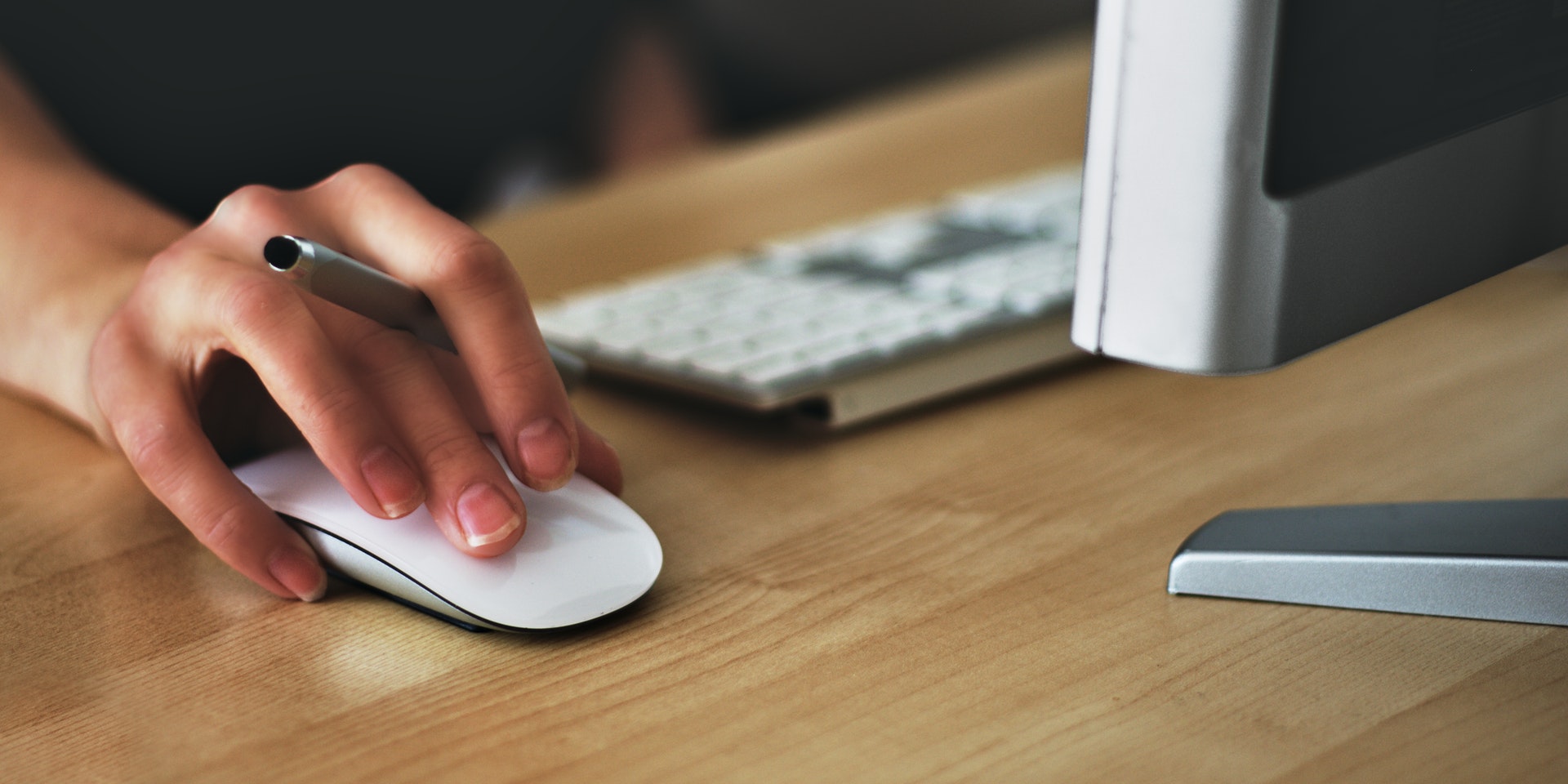 Thinking about a change in career can be a scary prospect. You may want to earn more money and find a more satisfying position, but you may not be sure about the skills required to apply. If you don't have a university degree, can you work in the IT industry?
The answer is a definitive yes. The IT Industry is growing faster than it can keep up with demand for all the positions created daily. Therefore it is much more economical to look at IT certifications rather than a four-year degree.
It won't cost as much, and you'll be in a new job, making money in less than a year. For adults who already have the responsibility of raising a family, the IT industry certifications are a great route to improve your quality of life without the wait of a four-year degree.
Jobs that provide you with the opportunity to solve problems can lead to a greater sense of accomplishment and contentment. This would be whyВ PayscaleВ rates Computer Network Support Specialists as having high satisfaction in their job, as the vast majority of the responsibility in these positions relates to solving problems in computer networks.
WhileВ Computer User Support TechniciansВ deal with the end-users of IT systems (such as employees and the public), Computer Network Support Specialists provide support for IT staff both in their own, and external, organizations.
It's hard to find an industry that doesn't rely on technology. This is why Computer Network Support Technicians need to be able to solve issues promptly because without these systems many organizations would come to a complete halt.
You'll need to have a varied knowledge of technology and, according to Payscale, you'll need a certificate in networking to deal with the local area networks (LAN), wide area networks (WAN), and cloud-based systems that will be your responsibility to maintain.
What do Computer Network Support Specialists do?
Also known as technical support specialists, people in these positions spend their time helping other IT staff to analyze, troubleshoot, and evaluate network issues. You also need to help organizations undertake routine maintenance of their networks, including ensuring back up procedures and security is in place. You will be responsible for ensuring these systems are maintained to a regular daily, weekly, or monthly schedule, so backups are on hand if disaster strikes.
You'll need to be able to assist IT users in-person, on the phone, via email or on chat networks, but most people you work with will have a solid technical understanding. If you find it difficult to simplify complex procedures, Network Support positions would be more suited to you than Computer User Support – as this involves users with a more limited understanding of IT.
In the case of Computer User Support, job qualities that are absolutely vital are active listening skills and unlimited amounts of patience. Your company will want you to be able to help those with limited understanding of IT with kindness and not with exasperation. Those mamas we mentioned in the beginning, they likely already have had to explain with patience and kindness how to tie a shoe, or put on a shirt, or brush one's teeth, and those exact same skills can be needed to help a customer reboot their modem.
What is the job outlook for Computer Network Support Specialists?
According to theВ Bureau of Labor Statistics, there are 188,740 Network Support Technicians in the U.S., with 17,730 in Texas. While they represent 1.51 job in every 1000 in Texas, the rate of employment is higher in the Dallas-Plano-Irving, TX Metropolitan Division with 2.6 positions for every 1000 jobs. It is expected that there will be an 8% growth in Network Support positions, with a further 13,600 extra jobs by 2024.
While automation and technological advancements can reduce employment numbers in this field, the ever-increasing reliance on computer networks, especially in healthcare, will ensure plenty of job opportunities continue to arise for those who keep their knowledge up-to-date.
This means you can be a computer network support specialist and work in a wide variety of industries. If you're looking for a job with more regular hours, there is a position out there for you. If you're looking for a job that will make you great money but allow you to utilize a different hour structure so you can also work on a passion project, there is a position in IT out there for you. Whatever kind of IT position you are looking for, you'll have a great deal of job security and room for advancement throughout your career.
What technical skills are required for Computer Network Support Specialists?
The quality of the support you can provide is dependent on the breadth of your knowledge. To be successful in these positions you need a wide-ranging knowledge of all networking options available and certifications are the best way to show that you have mastery in your field.
According toВ Payscale, people in these positions must hold, at a minimum, a certificate in networking and the most desirable technical skills include:
An understanding of the design and installation of home and office networks and hardware, as well as ways to troubleshoot problems with hardware and software configurations, is also vital, includingВ CompTIA A+ 900В certification. В Increasingly, knowledge of how to prevent, identify, troubleshoot, and solveВ IT securityВ issues is in demand as is an understanding ofВ cloud technology, including В CompTIA Cloud Essentials CLO-001 certification.
What career path options are available to me if I become a Computer Network Support Specialists?
Most Network Support Technicians are hired by larger companies, either as part of an in-house IT department or as a member of a dedicated IT service provider, so there are usually clear lines of advancement possible with your existing employer. New jobs are created all the time, and as you develop a specialization in certain areas of IT, the possible career paths can change.
However, these positions often lead to Network and Systems Administrator, management, and software programming roles. The more certificates you achieve, the higher your chances of advancement.
Where can I find job opportunities for Computer Network Support Specialists?
BothВ IndeedВ andВ GlassdoorВ had over 2000 Network Support Technician positions posted in the past month, whileВ Career BuilderВ currently advertisers almost 500 jobs. When searching for these roles, look out for the following job titles:
When searching for these roles, look out for the following job titles:
Network Technician
Network Specialist
Network Technical Analyst
Network Engineer
Computer Network Specialist
IT Consultant
Network Specialist
Network Support Specialist
Personal Computer Network Analyst
Senior IT Assistant
Systems Specialist
At CCI Training Center we have all the classes you could need to prepare you to take the IT certifications you will need to start your career in the IT industry. Our instructors have real-world experience, some even still working in the IT industry, so you can be sure you are being taught by experts in the field.
CCI Training Center offers flexible, year round courses. You'll never have to wait long for the next course to start training for the certificate of your choice. Since we don't take summers off, you can start your training program any time of year.
We know that our students are mostly adults with a variety of responsibilities outside of the classroom and work. Many of our courses are only one or two times a week, so you never have to worry about taking off of your current job, or missing too many nights at home with your children. There are even portions of our programs that can be studied at home and do not require classroom time.
It is a well known fact that many people get their break into industries by knowing someone. As a great deal of our students are returning to earn more certifications, they already have jobs in the IT industry.
Therefore, many of our students start to build their professional network right away. You'll likely hear that your classmates got their job, or were told about an opening at their company by someone they met at CCI Training Center.
Don't let the fear of the unknown intimidate you when it comes to starting a new career. Just because a four year degree program was not for you, does not mean you cannot have a meaningful and satisfying career in the IT industry.
Potential employers will be impressed by your dedication to earning your certification, and you'll feel the confidence you desire to have in interviews for positions within the IT industry after gaining your IT certifications.
CCI Training Center is ready to help prepare you to undertake all of the certification exams you need to become a Computer Network Support Specialist. Start on your journey to a better quality of life by visiting theВ IT program pageВ and fill in the form to get all your questions answered.
Comments are closed.