Women Entering Information Technology: A Career Choice You Won't Regret
When we think of Information Technology and computing, we think of the people behind the professions. Let's face it, Information Technology, also known as IT, is a male-dominated world. Although, it doesn't have to be. Women can be a valuable addition to this field for many reasons. From everything to diversity, subsidizing benefits, to creating a larger competitive workforce. It's time we level the playing field and understand why it is more beneficial than you believe it is.
Information Technology isn't just people sitting at computers, it's much more than that. The career opportunities in this field are virtually endless. Everything from Network Administration to Software Developers, the need for women can be essential to a company's success. There is a position within Information Technology for nearly every individual's interests, especially women. Women are vital members in this field and they play a crucial part in team and company growth and advancement.
Growth Potential
Information Technology is a growing field and the need of a diverse workforce gives you an edge in advancement throughout the field. According to the U.S Bureau of Labor and Statistics, the anticipated growth of Information Technology will expand by nearly 1.4 million positions by 2020. IT is actually one of the few fields yielding rapid growth. Also, Information Technology has already proven its growth potential from past statistics as well. Within a period ranging from 1994 to 2004, employment increased by 616,000 positions which poses an impressive annual growth rate of 8.0 percent.
The main growth stimulant for this field is the consistent evolution of technology. With the continuous change of this field, there is always a need for experienced individuals, especially women. Honestly, think of how much easier it is to reach the wires in the back of that troublesome Network Server when you have petite hands? On a more serious note, think of how much you, as a woman, can impact this field with your unwavering abilities to assimilate into an IT world?
Networking Also Means "Helping"
Many people think Information Technology is a bunch of people in an office typing away on a computer. However, there are disciplines within the industry which have an immense amount of human interaction. From Desktop Support, Computer Support, and not to mention management, it all involves many individuals staggered throughout a company's workforce. With a woman's intuition and ability to expeditiously address and repair problems, they can be some of the most essential people within this field.
Women have the amazing ability to help others in nearly everything they do. In Information Technology, women can apply their real world experiences to their career. They can quickly solve problems within the workplace as well as within software. Lets face it, how you interact with customers and fellow colleagues can make or break a business.
One of the biggest reasons of communication within Information Technology is problem solving itself. Studies have shown that women tend to approach problems and problem solving differently than men. Having women within the field, and even within specific companies, can significantly improve a business through individual relations, as well as improvement of business quality within the IT field.
Quick Entry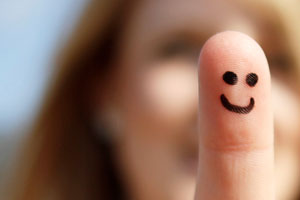 Most employers require additional training and knowledge in Information Technology, but don't be discouraged! With day and night Information Technology Programs available, there is sure to be a flexible fit for your schedule. There are multiple areas of study including Network Administration, Network Support and Technical Support, and even skills in specializing in Computer Support. CCI Training Center is conveniently located in the Dallas-Fort Worth Metroplex, so with flexibility like that, your ability to improve your career is now easier than ever!
Diversity in Information Technology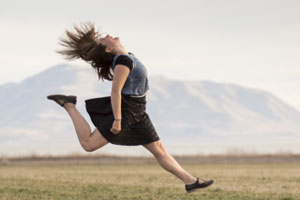 Adding more women to the Information Technology field, companies increase workplace diversity in a beneficial way. With more women located throughout this field, productivity has the potential to skyrocket in more ways than one. For instance, Heath Guidance conducted studies that have shown that women are generally more productive at solving problems. Women tend to discuss the problem and situation at hand, and how they can solve it. They understand that while the solutions is important, how you solve it is important as well.
The process of discussion is also important to women as they see a chance to strengthen the relationship with the individual they are speaking with. Men on the other hand, tend to approach the solution with much less communication. They tend to dominate the solving process and even use it a chance to exhibit and apply their knowledge and abilities. While sharing some similarities with women, one of which being discussing the process of finding a solution, men feel it is important to simply solve the issue in the best and most efficient way.
The diversities between men and women within the Information Technology field can vary and yield many benefits for not only the business, but for the employee as well.
Women can be seen as some of the best and brightest problem solvers. More diverse teams are more productive and overall better at creatively and efficiently solving convoluted problems compared to uniform groups.
The beneficial gain of having women in an IT field also goes as high as management teams. Company management teams with the highest representation of females have a 34% higher return on vested interests compared to teams with little or no female presence.
Capitalizing benefits with women in Information Technology is beneficial for women too. Women are seen as highly dexterous people and can assimilate themselves into any category within the field itself. If you wish to do Computer and Network Administration, you can. If you wish to do Technical Support or Computer Support, YOU CAN. The possibilities are endless! Having a career in an IT field gives women hands on experience in multiple areas since it's a constantly growing field. Women have the room to consistently grow and excel in their field throughout their career.
Business With Men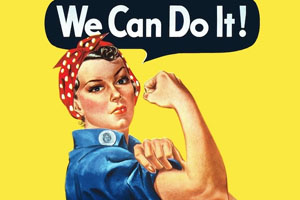 Like I mentioned earlier, Information Technology is a male-dominated world. Statistics show that out of 4,303,000 currently employed in Information Technology positions, only 26.5% of them are taken by women. That's only 1,101,568 positions, so it's safe to say the majority of the time you will be working with men as well as a few women.
So, if you like working in a no nonsense, laid back environment, then you'll do quite well in this field. You will have the opportunity to gain some of your colleague's knowledge and build professional relationships with the individuals you work with so you can apply them to real world situations within your career. You will be able to play off of your team's strengths and weaknesses as well as be seen as a vital member of a company's workforce, along with your colleague, and you'll have room for advancement because of it.