Your Road To Business and Accounting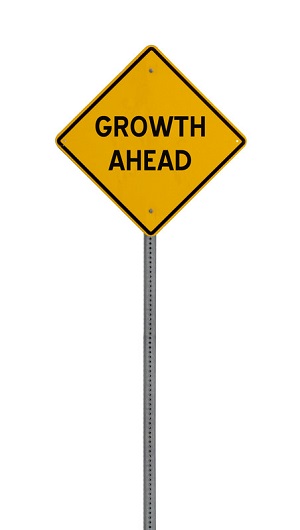 If you are considering a career in Business and Accounting, chances are you may already possess some of the skills or talents you will need to start a career or advance your career in this challenging field. The B&A field is widely varied and many different career positions fall under its umbrella. For example, positions can range from accounting assistant to chief financial officer and from payroll specialist to sales manager, with many other positions in between.
Choose The Right Fit For You
If Business and Accounting peaks your interest, a good first step would be to decide what you would ultimately like to do. If you have a desire to work with numbers, you may want to consider working towards becoming an accountant. If you possess a talent for interacting with people, you may want to think about a career as a HR specialist. Maybe you currently work in a manufacturing job, but you can envision yourself running that entire manufacturing facility as the operations manager. Whether you will be just starting out in the workforce or are looking to advance your current career, think about the many options that Business and Accounting has to offer and decide where you want to be. Once you determine your career goal, find out what skills and education you will need to get there.
Research Job Sites
While job sites are typically used by people seeking employment, you can also use them to see what skills employers look for in many business positions. For example, if you go to a popular job search website and enter a job title such as "payroll specialist", you can click on the job listings and peruse the general description of the job, as well as the required skills and education you might need. Don't be discouraged if you think it will take too long to gain all the skills and experience required from the descriptions; many job requirements are what the employer considers the perfect skill set and typically no one has everything they're looking for right away-in time, you will get there.
Education Is Key
Now that you've decided what you'd like to do and you have a good idea of what the job entails, it's time to work towards getting the education and skills you will need to move forward. Find a good school, with advisors that understand exactly what your needs are: what classes will complement your career goal; any financial assistance that might be available; class schedules that fit into your current lifestyle; and a supportive atmosphere that will enhance your learning experience.
Networking
Another option to gain knowledge about the business and accounting industry might be to seek advice from friends or relatives that work in the field, also known as networking. Talk to people who might introduce you to other people in business-related positions and so on. Setting up a profile on LinkedIn.com is also a way to link to business professionals, follow companies and to make connections for the future. If you're uncomfortable with the idea of networking, see our tips on how to sell yourself without selling out.
Volunteer Experience
As you progress, you may also consider seeking a volunteer position at a nonprofit company. Nonprofits are businesses, and while you're helping them, you will be gaining business experience. Whether you work in an animal shelter or a charity gift shop, you will interact with customers and be exposed to business operations, finances, inventory, office management and more. Additionally, volunteer experience on your resume shows a prospective employer that you took initiative to gain business experience and are also community-minded.
Customize Your Resume
Create a resume and customize your current experience and skills towards the position you are seeking and be sure to continually update it as you gain additional skills, education and experience. You are on your way!