Transitioning from Blue Collar to a Career in Computers
Is it time for a change? Many so-called blue collar jobs can be stepping stones into an exciting career in computers. If you are ready for a change in scenery then a career in Information Technology and Network Administration is easier than you think.
An Opportunity in Network Administration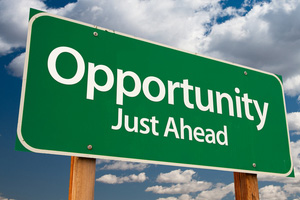 The U.S Bureau of Labor and Statistics predicts an increase in positions by 22% by 2020. Even in this recession, Information Technology proceeds to be one of the fastest growing fields today. With today's
workforce,there's forms of technology in nearly everything we do. With that being said, it's safe to say that you may have more experience than you think.
With the constant evolution of technology and the Information Technology field, it's no surprise it's flooding with applicants.
Similarities in Positions
First things first, the simplest way to make a seamless transition into Information Technology is to decide upon a position that is similar to one you currently do. Do you work with people currently, like a Time Warner Cable Customer Service Representative? Do you work alone installing wires for AT&T? These so-called blue collar jobs are actually very similar to computer jobs. For instance, if you currently work as a Customer Service Representative, you may enjoy a position as a Computer Support Technician. If you currently work for AT&T installing wires, you may excel in a position as a Computer and Network Administrator. The possibilities for correlations between jobs are virtually endless, so finding something you can already use your strengths in will be easier than you imagined.
How to Prepare and Research
First thing to do is to evaluate your current life and figure out what is needed to achieve your ultimate goal, "A New Career in Computers." Are you able to go to a two-year or four-year program? Do you need an accelerated class? Will you be working while studying? Technical schools or vocational schools are great options because they have nighttime and daytime classes available, not to mention online courses as well.
NOTE: At CCI Training Center they offer accelerated hybrid programs where you can finish anywhere from 3-10 months depending on the courses you take.
Second thing to do is to have the support of your friends and family. If they understand your goals, then they will be inline to help you succeed. Having the support of your friends and family can make "carrying out your game plan" easier on you mentally and emotionally. What's better than having your loved ones cheer you on every step of the way?
Third, you must research price ranges and what you can currently afford. Whether you are a single parent looking for a better opportunity or a bachelor or bachelorette simply looking for a change, there is sure to be a program that financially fits you. Also, many technical schools and vocational schools offer flexible financing options if you need it.
The Future is Bright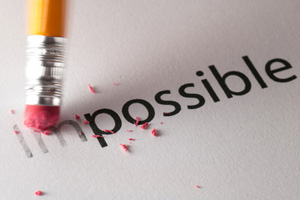 Once your research is done, now it comes down to "executing your strategy." The road is long and crooked. Times will be tough but you will need to stay optimistic and keep focused. Remember, many technical schools offer accelerated programs that offer the knowledge and key understandings you'd need at a much quicker pace than if you took a traditional program. Accelerated programs usually take an average of three months to complete. Although it will be a difficult three months, you will see results quicker and be able to start your new career quicker than others. If you stay focused, you may be surprised at what you can accomplish in such a short time!
Insider TIP:
Start with a Start-Up Beginning your IT journey with a start-up company is more beneficial than you think. Start-up companies tend to provide more opportunities for those with little to no experience. Also, a startup company also yields more advancement opportunities than already established IT companies. All companies have hiccups along the growing process and its more likely those hiccups will occur during the early times. Being around for those times and helping the company find its footing in this constantly evolving world can get you the experience you need and the sparkling eye of management for future promotions and salary increases.