Cisco Certifications and Your Career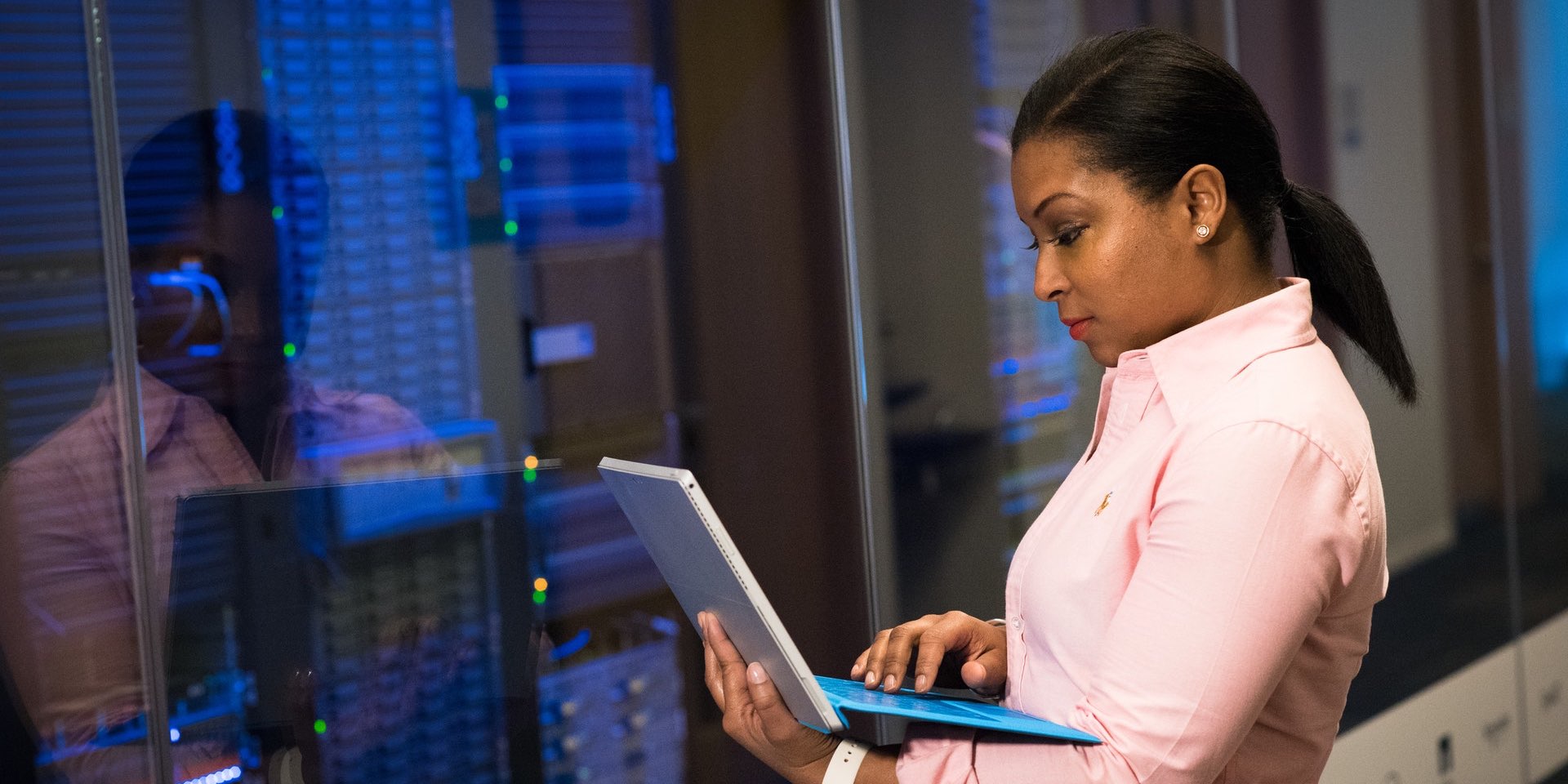 A career in IT could be a game changer for your family's financial future. There is a great demand for employees with the skills and knowledge needed to work in a wide variety of businesses IT departments. Furthermore, there has been a call to increase the amount of women in the IT field.
With such a demand for IT employees, now is the time to start your career, as advancement over time is all but guaranteed. A career in IT is a great way to become financially independent and provide a higher standard of living for your family.
Whether you are just starting out or moving forward in an already-established IT career, Cisco certification is a great place to begin. Read on to understand what Cisco certifications are, what levels of certification are available, what careers you might embark on once you achieve certification, and what it will take to get you there.
Why Start With Cisco?
The story of Cisco is one of ongoing success and innovation. Cisco is the world's largest networking company. They develop, manufacture, and sell a wide range of high-technology products and services, especially in the field of telecommunications.
This is a company that has consistently stayed at the top of their field for decades by not just changing with the times but pushing the change forward. With a company that welcomes change, continued growth means there is always room for advancement. Some key moments in Cisco's history include:
1984: Two Stanford University employees named Leonard Bosack and Sandy Lerner found Cisco Systems
1986: Bosack and Lerner are both fired when Stanford discovers the pair stole software from the university and used it as the basis for their own operating system. Legal action is avoided when Stanford agrees to license the software to Cisco
1990: Cisco Systems goes public on February 16, 1990
2000: In March 2000, Cisco becomes the most valuable company in the world with a market capitalization of $500 billion
These days Cisco is heavily involved in cloud technologies, software development, and the Internet of Things.
What Cisco Certifications Do For You
Cisco has been providing certification for networking professionals since 1993. Their first certification was the Cisco Certified Internetwork Engineer (CCIE) test developed by Stuart Biggs and John Chambers. Over the past 25 years, Cisco has expanded their certification program greatly. It now includes 28 Certifications for five different tiers of IT professionals:
Entry level
Associate
Professional
Expert
Architect
If you are entering into an IT career, you can see why CISCO is an important tool for not only your initial employment, but your ongoing advancement.
Showing initiative to obtain this and other certifications before you apply for jobs show your willingness to better yourself, and your drive to succeed in the field. Starting a career in IT means not just an immediate improvement in your financial situation, but continuously being able to reach new income heights.
Those who are already in the IT field will be able to further their education to show their employer they are motivated to continue advancing within the company.
Why are CISCO certifications important?
If you want to start your career in IT on the right foot, there are some compelling reasons to consider Cisco certifications as the place where your journey into a better life will begin.
Proof of Your Skills
The training you undergo to earn your certification will expand and consolidate your networking knowledge. Whether you have a pretty good grasp or are a total beginner, you'll come away better prepared to get your first job and do well.
You'll also get industry-recognized validation of your knowledge and skills. It can be intimidating to start on a new career path. Working a job, taking care of your children, and having all the responsibility of home life on your plate can making education difficult. CCI will help you with your schedule to ensure you are capable of completing the certification program. Before you even enter the new job market for your future career, you will have a new found confidence in yourself and your skills.
Fast Track Your Career
Cisco certifications on your resume stand out to prospective employers. They will help you:
Verify to employers you have the skills they are searching for
Prove that you will need less training than other candidates for a position because you have already taken the initiative to make a head start of it
Showcase your dedication to the profession and that you have a hard work ethic and are committed to doing the job to the best of your ability
Better On-The-Job Performance
Not only will the Cisco certifications help you to get a job, but they will ensure you have the knowledge to keep it. Evidence suggests that Cisco-certified employees perform better in their roles.
This gives more job security, and advancements within the IT field are much more likely. These certifications give you the peace of mind knowing you are a valuable commodity and won't have to worry about the financial security of your family. A 2008 study from the International Data Corporation reported that:
66% of managers say that a Cisco certification improves the overall level of service and support offered to IT end users and customers
Organizations with teams that include 40-55% certified members or above have higher than average productivity
Cisco certification boosts customer satisfaction because problems are solved at a higher rate
75% of managers see a link between Cisco certification and enhanced team performance
Increase Your Salary
As a certified network administrator, even your starting salary is likely to be fairly healthy. High school graduates who have been working in retail jobs or in the service industry will see a substantial increase in income, as well as an increase in standard of living.
IT jobs typically are Monday through Friday positions with normal business hours. This schedule will allow you more time with your family and the ability to do the things outside of work that you enjoy doing. By building on your entry-level certifications you'll be able to advance in your career more quickly.
According to Indeed.com the median salary for a junior network administrator is $51,061
Once you have some experience and can drop the 'junior' from your title, the median pay for a certified network administrator jumps almost $30k to $79,700 a year
The highest paid networking professionals earn $120,000 or more
According to CareerOneStop, the outlook for Network and Systems Administrators in Texas is especially good. Employment opportunities are expected to grow by 21% in the next seven years. That's 1,080 new jobs each year
If you are looking for a position where you can grow as an employee, contributing more to your family year after year, the IT field in Texas is the place to be.
How CCI Can Help You with Cisco Certifications
CCI Training Center's Computer and Network Administrator program can help get your IT career started by training you for two essential Cisco Certified Network Associate (CCNA) qualifications. Our customizable schedules will allow you to continue working in your current profession to support your family while you receive your training to start your career in IT.
Cisco Certified Entry Networking Technician (CCENT)
The CCENT is a basic but important certification that verifies your ability to manage a small business's networking needs. At CCI, we provide all the training you need to be ready for Cisco's certification test and earn your CCENT. Our training will introduce you to such essential networking skills as:
Network infrastructure design
Advanced router configuration
Configuring Juniper routers
Configuring & maintaining networks
Analyzing network data traffic
Network security
IPv6
Linux networking
Internet routing
Voice Over IP (VoIP)
Cisco Certified Network Associate (CCNA)
The CCNA builds on the skills learned in CCNET and takes them to the next level. CCI's CCNA training will teach you to deal with bigger networks and prepare you for much more challenging work environments. This training includes:
Install, operate, configure, and verify a basic IPv4 and IPv6 network
Configure Cisco switches and routers
Identify basic security threats in a network
Install, configure, operate, and troubleshoot enterprise networks
CCI Training is proud to help individuals from all backgrounds and walks of life gain the knowledge and experience they need to increase the quality of their lives.
High school graduates who do not want to go onto college, but still want to train in a field that will allow them to fully support their families find the program they need at CCI. Our schedules are so flexible that single mothers find they can embark on a program that will help them to support their children independently of any outside help.
At CCI, you will find a community of people dedicated to helping you achieve your goals. From the students to the staff, you will find people to support and guide you through the process of earning certifications that will allow you to achieve your dreams.
Call our offices today or go online to fill out a form and see how CCI can start you on your journey to a better life.