10 Questions Answered on Medical Billing and Coding Specialists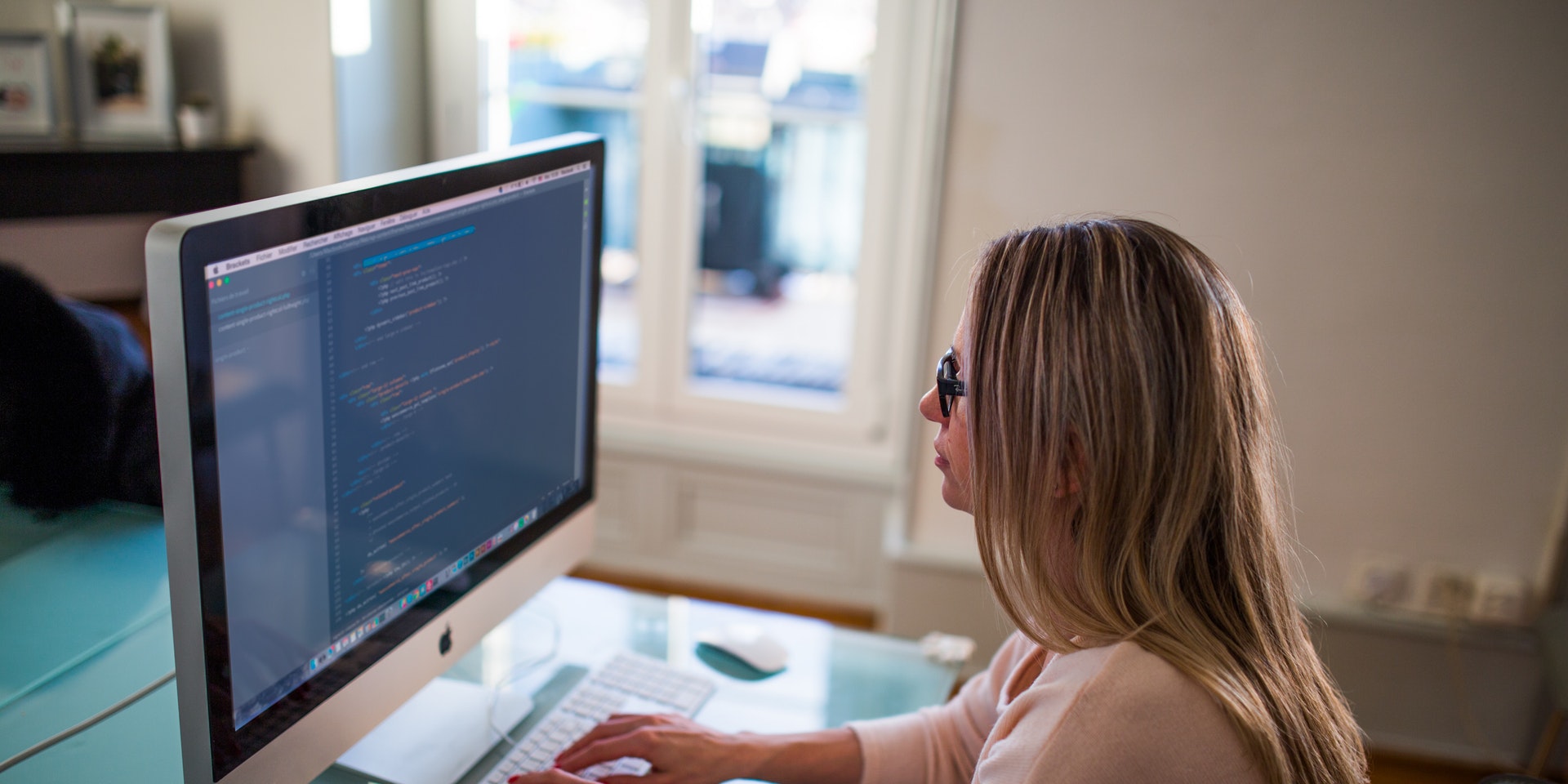 When it comes to healthcare work the variety of roles and responsibilities can get confusing. В Medical administration positions also require different skill-sets and responsibilities, depending on the workplace. Medical Billing and Coding Specialists are an integral part of healthcare clerical, but what is included in this career path?
Anyone looking to make a career change may be intimidated by the unknown. You've heard that the healthcare industry has a growing need for employees in support positions, but you've never considered working in the healthcare industry.
Some job posts might talk about certifications required for the position, but where do you get those certifications? You've always thought that people working in the healthcare industry would require a university degree— after all, isn't everyone in the healthcare industry a doctor, dentist, or nurse?
As we look at ten important questions about support roles in the healthcare industry, it will soon become evident that not everyone in the industry has a medical degree. The healthcare industry could not function without all of the support roles required for patient care.
A career in the healthcare industry can give you not only better pay, but a better quality of life. Many of these positions have regular 9-5 hours. If you've been looking to get into a higher-paying career with more sustainable hours, this might be the place for you.
Common Questions About Medical Records, Coders, and Billing Specialists
1) What is the Difference Between Medical Records, Coders, and Billing Specialists?
Medical Coders and Billing Specialists are usually discussed together along with Health Information Technicians (HIT), but in fact, they represent three specialized aspects of medical clerical work. As we discussed previously, HIT's focus is on keeping accurate electronic healthcare records. A coder matches the clinical procedures and diseases to their classification code, while a biller uses these codes to process insurance claims.
2) What are Medical Codes?
The thousands of possible medical procedures and diseases are each assigned a unique code. Current Procedural Terminology (CPT) is used for procedure codes while the International Classification of Diseases (ICD-10 specifically) is used to classify diagnoses. Medical Records Coders are responsible for assigning each disease or procedure the correct code, while Medical Billers are responsible for entering these codes into specialized software and making insurance claims.
These positions are very important because the stakes are very high for patients. Not only is the patient concerned with their health and wellbeing, but they are also concerned about whether or not their insurance will pay for these procedures. Therefore, the highest attention to detail is needed in these positions.
3) Are These Specific Positions or a skill-set?
Who undertakes these roles depend largely on the workplace: there may be a position specializing in each aspect, all three jobs may be rolled into one, or multiple people may share the responsibility. Regardless of your specific job title, if you work in healthcare administration knowledge of these codes and how to apply them could prove the difference when you want to advance your career.
4) In what ways are these positions similar?
All of these positions predominantly occur back-of-house, meaning that you don't often deal with patients directly unless it is part of a more general medical secretary or medical assisting role. This doesn't mean you don't get to work with others though; you'll still have to liaise with medical professionals, clerical staff, and insurance companies.
Accuracy, confidentiality, and attention to detail are vital to any healthcare clerical role, and these positions are no different. You will also need to have a firm understanding of technology, including the specialized software that is used to record data.
5) How are these positions different?
These are the specific tasks assigned to each skill set.
Records
Enter and file clinical, clerical, and accounting information
Manage electronic records databases
Retrieve information on request
Coders
Analyze patient records to find procedures and results from the healthcare team
Record the procedure or diagnosis code for those services
Accuracy is essential as this is used when patients process insurance claims.
Billers
Enter codes from patient records into the appropriate software
Process insurance claims, with a thorough understanding of the insurance claims process and requirements
Follow correct procedures and format for billing information to ensure all information and documents are provided to insurers
6) What are the medical billing and coding job prospects?
As a subcategory of Health Information Technicians, the opportunities are the same with aging populations, and expanding insurance coverage expected to push a 15% growth in positions available. It is unlikely that this demand will slow anytime soon.
Therefore this is a great time to start on certifications for any role in the healthcare industry. These positions will give you job security and the ability to financially support your family working better hours and in a more satisfying work environment. They often come with great benefits as well.
7) What education and certifications do I need?
Over 50% of these positions are held by people who have completed high school and/or technical college. The more certifications you have, the better your chances, both of getting a job and progressing in your career. If you want to have a complete set of certifications the National Healthcareer Association Certified Electronic Health Records Specialist (CEHRS), Billing & Coding Specialist Certification (CBCS), and Medical Administrative Assistant Certification (CMAA) are important places to start.
The HIPPA Privacy exam is another one to consider. It is recommended that you undertake training before taking these exams, as they can be quite difficult. The Health Information Specialist program prepares you for these examinations while also teaching allied health math, computer fundamentals and electronic medical records, medical terminology, anatomy and physiology, medical law, ethics, CPR, coding, and insurance billing and reimbursement.
Even if you are not a doctor or nurse, it is wise for everyone in a medical facility or office to know what to do in case of an emergency. You are a more valuable employee if you know how to keep a cool head and are confident in your abilities in a wide range of issues that might arise in a medical facility or office.
8) Where do medical billing and coding specialists work?
The vast majority of people working in these positions work in physicians' offices. They also work in hospitals, nursing homes, and other healthcare services, along with insurance companies. The majority of your time is spent at a desk or with your head buried in patient notes. But you will also get the opportunity to work with a diverse team, including physicians, nurses, and other health professionals, along with other clerical and assistance staff.
As we mentioned before, the hours are normal business day hours since you are working with insurance companies, and weekends and holidays off. For anyone coming from lower-paying, retail, service, or hospitality industries, the regularity of the schedule will be refreshing.
It is also a great healthcare position to start for single mothers who have to pay for daycare, as rates are higher when your hours are after business. These positions also likely give you weekends off, for more time spent with your children, friends, and family.
9) What type of jobs should I apply for?
Job opportunities for Medical Records (including billing and coders) are plentiful. At the time of writing, Glassdoor had over 1700 jobs advertised in the Dallas area over the past two weeks, Indeed had 3000 entry-level positions listed while Career Builder has over 700 positions available in DFW.
These positions go by a variety of names, and some positions require a wider variety of skills than others depending on the workplace. Here's a selection of job titles to keep an eye out for:
Health Information Technician
Medical Secretary
Patient Access Representative
Medical Records Specialist
Care Management Support Specialist
Medical Records Coder
Medical Insurance Claims Auditor
Clinical Data Management Specialist
Patient Access Representative
Client Services Specialist
Medical Records Specialist
Medical Insurance
Medical Office Biller
10) How can I find out more about this career path?
CCI Training Center can help you find the right course to take certification exams that will prepare you for a career as a Health Information Technician. Our courses are offered year-round and often only require one to two days a week of training. Within months you are ready to take your certification exam and confidently apply for jobs in the healthcare industry.
Our instructors have all either worked or are working in the healthcare industry so you will learn from real-life experience. As you go through your courses at CCI Training Center you will also begin to build your professional network, with other students who may already have started working in the healthcare industry and are back for more certification training to further their careers.
For more information on these roles and how CCI Training Center can help you achieve a fulfilling career in healthcare records, coding, and billing, visit our Health Information Specialist page to fill out the form.
---