How to prep for an interview like a pro
Everyone can empathize with how nerve-racking attending an interview can be: facing a panel of strangers would be intimidating even without your livelihood being at stake. The key to a smooth, painless, and relatively nerve-free interview is careful planning and preparation.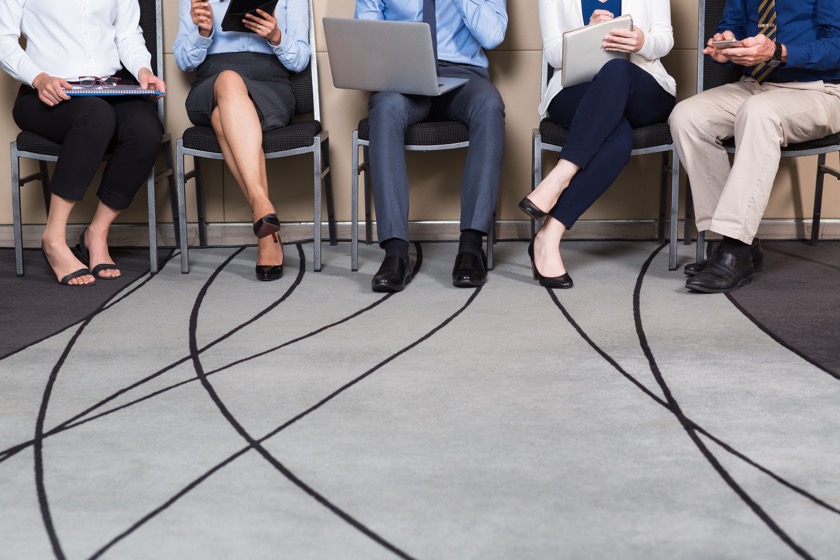 I was once flown to a job interview. I wish it was as impressive as it sounds, but really all the interviewees were from out of state so it was cheaper to fly me, the only local applicant, to the state capital. I was out to impress, so I went as far as researching all the interviewers. Lucky for me I did. I knew to be extra nice when I realized I was sharing an early morning flight with one of the interviewers. I didn't get the job, but I was told that they would get in touch if their chosen candidate fell through.
On the other hand, there was the interview that occurred years earlier for an administration position at a cattle breed association. I'm getting embarrassed just thinking about it. They asked me if I knew what they did at their Association. I said something to do cows. Unsurprisingly, I didn't get the job. Both of these examples show exactly how a little preparation can go a long way.
Do a background check
Researching the business will impress your interviewers as they may ask you what you know about the company and why you want to work for them during the interview. If they don't, at least you'll have a better understanding of what the company does; what their values are; what the mission statement of the company is; and, enables you to assess their products, services, industry standing, and client base.
You can easily find information about the company and the people who will be interviewing you by using a simple internet search, talking to others in the industry or even by phoning and asking. With my first example above, I used LinkedIn, Facebook, and their company website to find images and job descriptions of each interviewer. This helps you get an idea of who you will be working closely with, and therefore need to impress the most.
Put your skills list into practice
This might be your first interview ever, or the first in a long time, so it's important to practice how you are going to answer potential questions, however, this will be discussed in more detail in a future post. Now is the time to take out your list of hard and soft skills you created earlier. Using the job description and selection criteria of the position you are applying for, practice how you would use examples from your list to illustrate the desired candidate attributes. There are multiple ways that you can apply your listed skills, gained from different experiences throughout your life and apply them to a modern workplace setting. You can also apply the CAR methodology like we did for resumes. В 
As I've said, your resume is like your personal advertisement and your interviewers will refer to it during your interview. Be ready to talk about every aspect of your resume in detail, especially any gaps in your work history. Just remember, skills aren't only learned in the workplace.
What to take
This is a question that I like to ask when being called in for an interview, "what would you like me to bring?" as it shows that I am motivated and already planning for a successful interview. Aside from anything the interviewer may request, here is a quick look at what is customary to bring along to the interview:
Notebook and pen

Photo ID

A copy of your resume

Your reference list

Any qualifications or certificates

A bottle of water
Plan your route
One of the least impressive things you can do is turn up late for an interview. Not only does it inconvenience the interviewer but it also sets a negative perception of how you may perform in the role if hired. The best way to avoid the embarrassment of tardiness is to plan out your route before the day of the interview. Look up where it is located, determine how long it will take to get there and take note of the time of your interview. Will it be likely that you'll be running into peak hour traffic? If so, allow yourself plenty of time to get there at least 10-15 minutes early.
If you don't have a car then you have to consider what public transport options are available to you. Have a look at public transport websites that allow you to plan out your journey. Ensure to enter your arrival time for at least 20 minutes earlier than intended to give yourself a little more leniency for late buses/trains. If all else fails, there are always taxi or ride-share options available.
Despite all that preparation, sometimes things happen and we inevitably end up running late. Don't stress! It won't completely destroy your chances at landing the job. It is imperative though, that you contact the interviewers in advance to let them know and give them an approximate ETA. There are several great email templates here that cover a range of situations resulting in being late.
The night before
You have prepped as much as you can, you've practiced possible questions, you've done your research on the company and the people who are going to be interviewing you. All that is left to do is show up and wow them.
To make sure you are on form for your interview, eat a good healthy meal, avoid excessive alcohol intake, layout your outfit and pack your bag the night before so that when you wake up feeling nervous, you'll have everything ready to go and it will be unlikely that you'll forget anything.
Do you have any other preparation tips for a successful interview? Share your ideas and join the conversation on Career Spotlight with CCI Training.
Comments are closed.