Network Administrators: Designing the System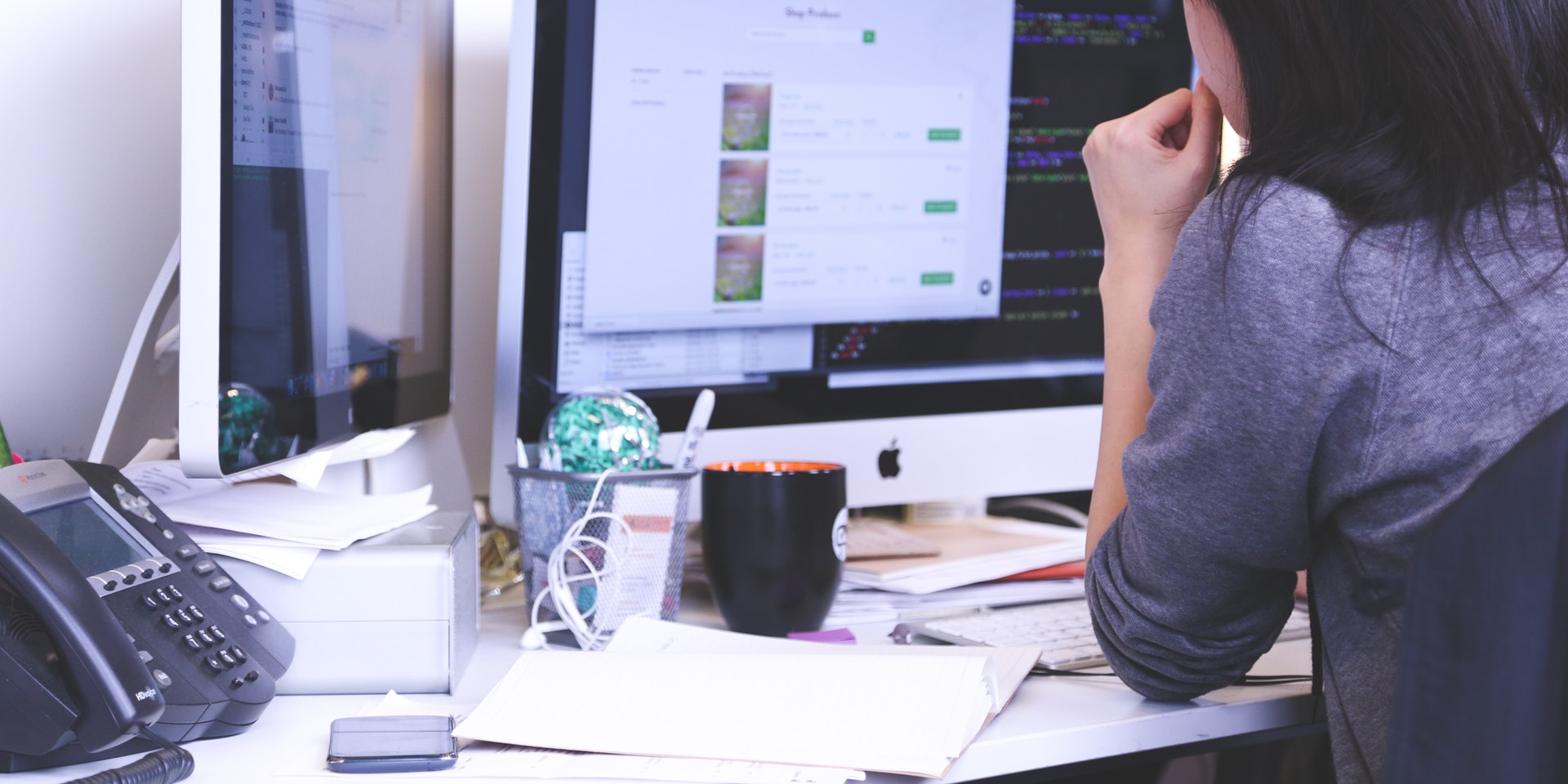 People who are looking to make a career change into a field that has job security and the possibility for upward mobility would do well to look at IT positions. When an adult wants to make a career change, likely he or she does not have the luxury of going to university, either due to funds, or time available, or more likely both.
However, with many IT positions, a degree is not necessary. More important are the certifications you have in a wide range of IT areas.
The IT field is always looking to expand and diversify. Women who are looking for a better way to contribute to their family's financial well-being, or who find themselves suddenly completely responsible for their family's financial future want a career they can quickly get into and stay in for years to come.
With certifications many times the commitment to classes is minimal, and some work can be done at home. The training can be done in as little as a couple of months, or up to a year depending on the certification desired. People stay in their current jobs to keep earning income while training for their new career.
As businesses reliance on technology increases, demand will grow for IT professionals who can implement and maintain complex computer systems. Network Systems Administrators are responsible for the computer networks that are the nervous system of any modern organization.
While Computer User Support and Network Support Technicians take care of the system users, it is the Systems Administrator who designs, plans, implements, builds, configures, upgrades, and maintains the network.
They are responsible for all technological systems an organization may use, including the configuration and maintenance of:
Local area networks (LANs)
Wide area networks (WANs)
Security precautions
Wireless networks
Cloud networks
Intranets
Telecommunications
Cellular devices such as tablets and Smartphones
Network segments
Hardware
Software
A thorough understanding of Microsoft and Cisco systems is essential; increasingly, experience with mobile and cloud technology is also in demand. You will also be responsible for the security, user access and permissions, upgrades, and staff training. An understanding of IT security and data protection methods is vital for any Network Administrator role.
Depending on the organization you work for, you may need to handle and know how to protect sensitive data. In some instances, you may even require a background check because of the level of access you have to confidential information. This is especially the case if you work in the healthcare sector.
Some Systems Administrators manage a network for a single organization, while others offer their services to multiple businesses. In smaller organizations, you may work by yourself, or you may be a part of a dedicated team of IT professionals.
Not only will you need to have good communication skills to deal with your workmates and non-computer users alike, but you will also be required to write and implement computer usage policies and procedures in clear, easy-to-follow language.
An easily looked over quality that IT professionals need to have is the ability to explain what they do to their co-workers patiently and in terms they can understand. Many of your coworkers might only have a surface knowledge of IT processes.
Being able to help them along without getting frustrated or talking down to a fellow employee at your company makes you a great asset to your employer.
What is the job outlook for network systems administrators?
Technology is here to stay. While automation and artificial intelligence are set to replace many jobs in the future, there will always be a need for people who can design and implement organizational computer systems.
Growth in Systems Administrator positions is average, with 376,820 systems administrators currently employed in the U.S. This number is projected to grow by 8 percent to 412,800 by 2024, an increase of 30,200 positions.
Texas has just over 30,000 network systems administrators and almost a third of them are in the Dallas-Plano-Irving area, which is the third biggest metropolitan employer of systems administrators in the country. There are 4.1 network administrators in Dallas for every 1000 jobs, while Texas as a whole only has 2.73.
Cloud computing Training is now an essential aspect of systems administration and small to medium enterprises (SME) will increasingly rely on these systems. According to the Bureau of Labor Statistics, demand for cloud networks from SME that don't have in-house IT departments will drive a 31 percent increase in demand for systems administrators within the computer systems design and services industry.
People who are in their 20's and 30's who have grown up in the technological age are at a clear advantage to take over these kinds of positions because they have been working with technology and with cloud computing systems for most of their lives.
Getting the certifications to prove your capability to work with cloud computing systems, Microsoft systems, and within other systems will further your appeal to potential employers.
As with all information technology careers, the health sector is also expected to demand more systems administrators. As medical care becomes increasingly digitized, and large amounts of patient data are collected, network administrators will be required to not only implement large computer networks, but they will also need to address the significant security concerns that stem from the collection of confidential information.
Those who are looking to become network administrators would do well to also become HIPPA certified as well. Almost all healthcare workers, no matter if they have patient interaction or not, are required to be HIPPA certified. This certification would mean the number of jobs you are capable of applying for would greatly increase.
While telecommunications companies and educational institutions also have high rates of employment for network administrators, banks, securities and commodes exchange, and mining are the top paying industries for people with these skills.
What certifications will I need to be a network systems administrator?
Payscale lists Cisco Networking, Microsoft SQL Server, and Microsoft Active Directory as skills that correlate with a higher pay rate in these positions. Systems administrators need a wide range of skills in their repertoire to solve the multitude of problems that can arise within complex computer networks. Most employers will require certification to demonstrate your knowledge of the technology and industry best practices.
Certifications relevant to these positions include:
Having certifications before you apply to a position give you experience that most employers require when hiring an employee. They will know you have current training to do the job they require. It also shows you are serious about a career in the IT field and employers are always looking for an employee with self-motivation.
If you want to succeed as a network systems administrator and advance your career, you will need to stay up-to-date with industry innovation, including attending conferences and furthering your education.
Where can I find network systems administrator positions?
At the time of writing, Glassdoor had over 500 systems administrator positions advertised in the Dallas area, Indeed had over 100 jobs advertised, while Career Builder has 20 positions available in DFW.
Look out for the following job titles, or a mixture thereof, when searching for these positions on job boards:
Information Analyst
Information Systems Manager (IS Manager)
Information Technology Specialist (IT Specialist)
Local Area Network Administrator (LAN Administrator)
Network Administrator
Network Coordinator
Network Manager
Network Specialist
Systems Administrator
CCI Training Center can prepare you for a career as a Network Systems Administrator. CCI is committed to offering classes that work for an adult's schedule. We don't want anything to stand in the way of your desire to start on a new career path.
CCI Training Center offers flexible schedules, and classes that only meet one or two times per week. This allows for the continuation in your current job because we understand you cannot quit your current source of income in order to train for a new source of income.
When you choose CCI Training Center to prepare you for the IT courses of your choice, you are also gaining a network of people who are already in the IT field. Many of our students have obtained their certifications and gotten jobs, but then come back for more certifications to further their careers.
From the word go, you will be building up your professional network with your fellow classmates. The teachers who train you are also either in the IT field or have worked there as well. Many of our students find their position through their contacts from CCI Training Center.
To start your journey into the IT industry, visit the IT program page and fill in the form to get all your questions answered by our knowledgeable and helpful staff. Don't wait any longer to get certified for the career of your dreams.