Learn about demand before you invest in your education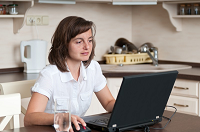 Some simple research can help you identify skills that employers are looking for, career fields that are projected to need workers, and other indicators of demand. Get started with the two questions below.
What's the job outlook for the career or job that your training will lead to?
Simply put, you may want to look first at areas where job openings are plentiful.
CCI Training Center programs prepare students for two of the 5 most in-demand occupations in Texas (Medical Assistant and Accounting/Bookkeeping).
Learn about the job outlook for a career before you decide to invest in training. Get started at the Occupation Profile. Look for the following details about occupations of interest to you:
How many years of education does this occupation typically require?
How many new jobs are expected in coming years?
What's theВ average salary?
What kind of skills, knowledge, and credentials are employers looking for in your field?
Take the time to target your classes and training programs to help you gain the skills you need to land a job. Discover what employers are looking for from any of these sources:
Talk to a career counselor at a career training school like CCI Training Center. Ask them about placement rates for graduates.
Network with people who already work in the field or industry. Ask them about what's in demand in their field.
Look up job listings at Job Finder to see the types of skills, certifications, experience and other requirements that employers include.
View an Occupation Profile to find the skills, knowledge, tasks, tools and technology, and training related to any occupation.
Source: CareerOneStop, sponsored by the U.S. Department of Labor