Secure Your Career Shift With Computer-Security Training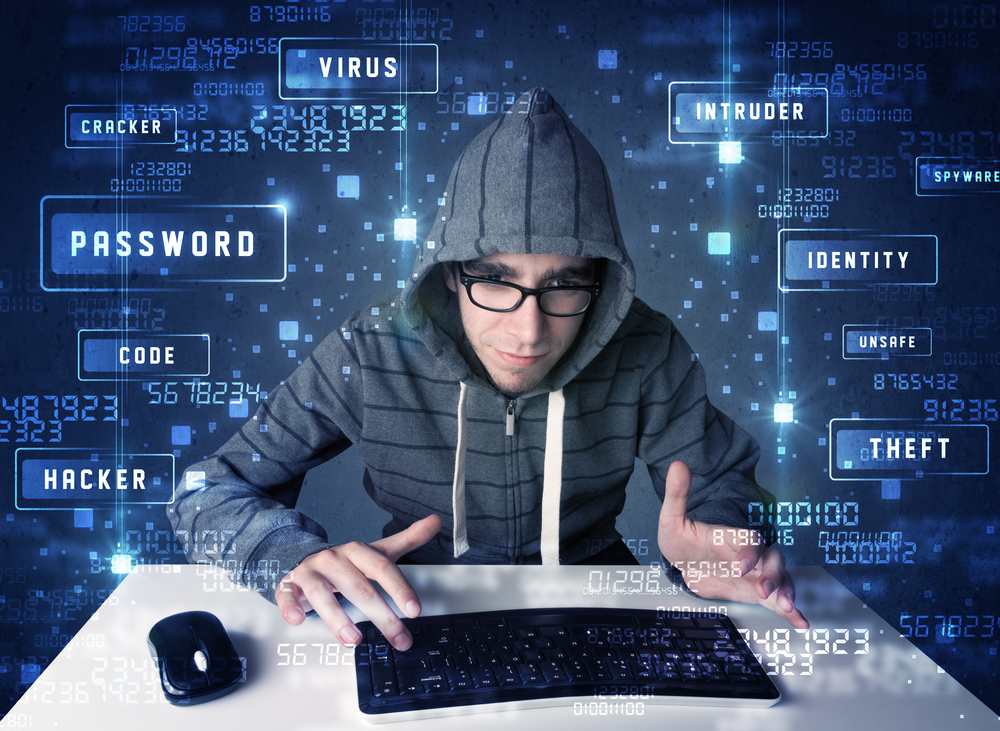 Five hundred thousand. That is the number of computer security jobs open in North America today. Globally, the number is around three million.
Those with the right skill set, as well as those willing to invest a little time updating their knowledge-base, can virtually choose a career path and location practically anywhere in the world with little or no competition.
Entering the IT talent pool demands both basic and advanced certifications to capture attention and secure the most desirable positions in today's hottest job market.
Highly-qualified computer security job applicants bring exceptional analytical, organizational, investigational and problem-solving skills to an organization that protect and defend data assets.
Technical training for people transitioning to an IT security career typically starts with taking basic classes to build skills and gain knowledge about hardware and software components, and generally accepted business practices.
Then, students more on to more advanced coursework, including industry certification classes, where they learn how to effectively design, install, administer and manage security architecture that protects an organization's data assets.
Essential Skills for Cybersecurity Professionals
All IT security positions share some overlapping basic skill requirements. For example, an entry level tech support agent and a systems analyst both need a comprehensive understanding of how computing systems work, how to install, configure, repair and troubleshoot network problems and how to deploy best-practices for managing data sharing and access.
IT security job candidates best positioned to get a well-paying job in the IT security field need the following skills, whether acquired through technical training or verifiable work experience.
Analytical Skills
Analyzing incoming data is an ongoing process with multiple objectives including, protecting against cyber-threats, enforcing internal security protocol, responding to a data breach and exploiting internal data for positive gains.
Cybersecurity professionals identify and assess the origination, capabilities and movement of data through an organization's digital systems and networks.
IT security departments work closely with internal and external stakeholders, supporting law enforcement and other investigative agencies evaluate potential threats and respond to suspicious activity. Therefore, exceptional communication skills along with technology skills are critical for success.
Internally, computer security experts monitor collected information, identifying system vulnerabilities, as well as assessing the data for ways to enhance security through workflow changes and employee education.
System security analysts must be able to contextualize data based on diverse languages, global regions, state and non-government entities, technologies and other factors to draw insights and share conclusions and discoveries with company leaders.
Operating and Maintenance Skills
Operating and maintaining networks and computing systems is an essential role for every cybersecurity professional. Industry certifications, such as the TIA A+ certification and Microsoft 98-366-MTA certification demonstrate an applicant has a broad knowledge-base that includes familiarity with diverse computing hardware and software capabilities, and the training to efficiently maintain those components.
IT security personnel support an organization by:
installing hardware and software;
troubleshooting problems;
providing training to customers and staff;
configuring system components;
and, informing internal and external staff of security incidents.
Cybersecurity team members assume responsibility for data management activities from developing and administering databases to managing on-site and cloud-based storage lockers, generating queries and reports, and supporting efficient, secure data access.
For people who want to make a career shift, and those who want access to higher paying IT jobs with ample advancement opportunities, fast track technical training is an excellent first step.
A network services specialist tests, maintains and manages firewalls, including essential hardware such as:
bridges;
cables;
proxy servers;
routers;
switches;
and the software that allows data transmission.
System administrators are responsible for installation and troubleshooting tasks, as well as:
installing security fixes and patches;
managing data access;
overseeing password creation and credentialing processes;
and, ensuring all system components meet confidentiality, security and access standards.
Systems analysts study and organization computer systems and processes. The analyst creates a seamless bridge between the business side of an organization and the information technology department, ensuring a well-informed solution that meets the needs of internal and external stakeholders.
Protection and Defense Skills
The primary role of an IT security professional, regardless of the title worn, is to protect and defend an organization's IT systems and networks. Every day these security experts analyze data, identify potential threats and deploy risk management strategies that protect systems and networks against cyber-criminals and unintentional internal threats.
Threats come from many sources, and defensive measures include collecting, parsing and disseminating data from within and without an organization.
Proactively protecting data and systems includes:
regularly testing the security infrastructure hardware and software;
deploying data screening tools, such as identifying, isolating and analyzing suspect data;
reviewing internal security protocol;
monitoring access and file modification;
responding to urgent situations;
developing preparedness strategies to improve crisis response and recovery;
and, investigating (and modifying when necessarily) risk management plans for preservation of physical property and data before, during and after a threat is identified, a disaster affects operations or an unauthorized breach occurs.
Security Focused Provisioning Skills
Provisioning a secure IT environment includes all of the basic business and technology skills, plus advanced training necessary to meet an organizations security and operational goals. Secure provisioning protects existing IT systems and ensures new IT systems meet or exceed risk management benchmarks.
Secure provisioning activities include evaluating and overseeing risk management processes to ensure internal and external compliance.
Key skills include:
writing (coding) or modifying software, application and proprietary programs to meet best-practices standards of risk management;
assessing and validating existing cyber-security protocol;
examines system life-cycle capabilities and develops plans for replacement, expansion or retirement;
consults with customer and internal staff to evaluate stakeholder needs and expectations;
recommends system modification, when appropriate;
provides training or guidance to system users about how to access data securely;
tests and evaluates potential system modifications for functionality, compliance and performance;
and, measures existing (or planned) system performance, technical function and other characteristics against financial constraints.
Choosing an IT Security Career Path To Secure Your Financial Future
The cybersecurity job market continues to expand as technology becomes an ever more important part of everyday life and business management. Transitioning to an IT career may mean finding an entry-level job as a computer support technician while taking classes designed to help people develop the skills they need to advance.
Data protection adoption over simply defending against would-be-invaders is more commonplace today because company leaders realize that border protection (mitigating damage) isn't enough in a constantly evolving threat landscape.
While the Dallas-Fort Worth, Texas area is not globally recognized as a key technology hub, there are myriad IT job opportunities for candidates entering the cybersecurity field.
There are more than 20 corporations that appear on the Fortune 500 list, including American Airlines, AT&T and major oil and gas conglomerates. AMR Corporation employees almost 25, 000 workers and the Texas Health Resources employees approximately 19,000 people spread across their 14 hospitals and medical facilities.
With approximately 70,000 businesses in the Dallas-Fort Worth area (some with multiple physical locations) and the ever-increasing adoption of technology to manage business processes, the shortage of trained IT professionals is sure to get worse before it gets better.
Start your new career path with a call to CCI Training to learn more about fast track IT training classes, or enrolling in a cybersecurity certification training course today. And, when you call, ask about internship programs that allow students to gain practical, real-world experience certain to attract more attention from employers looking for well-qualified applicants.
Source
https://www.esecurityplanet.com/network-security/2019-it-security-employment-outlook.html
http://www.destinationdfw.com/Largest-Employers-in-Dallas-Fort-Worth-Texas/