What You Need To Know About CompTIA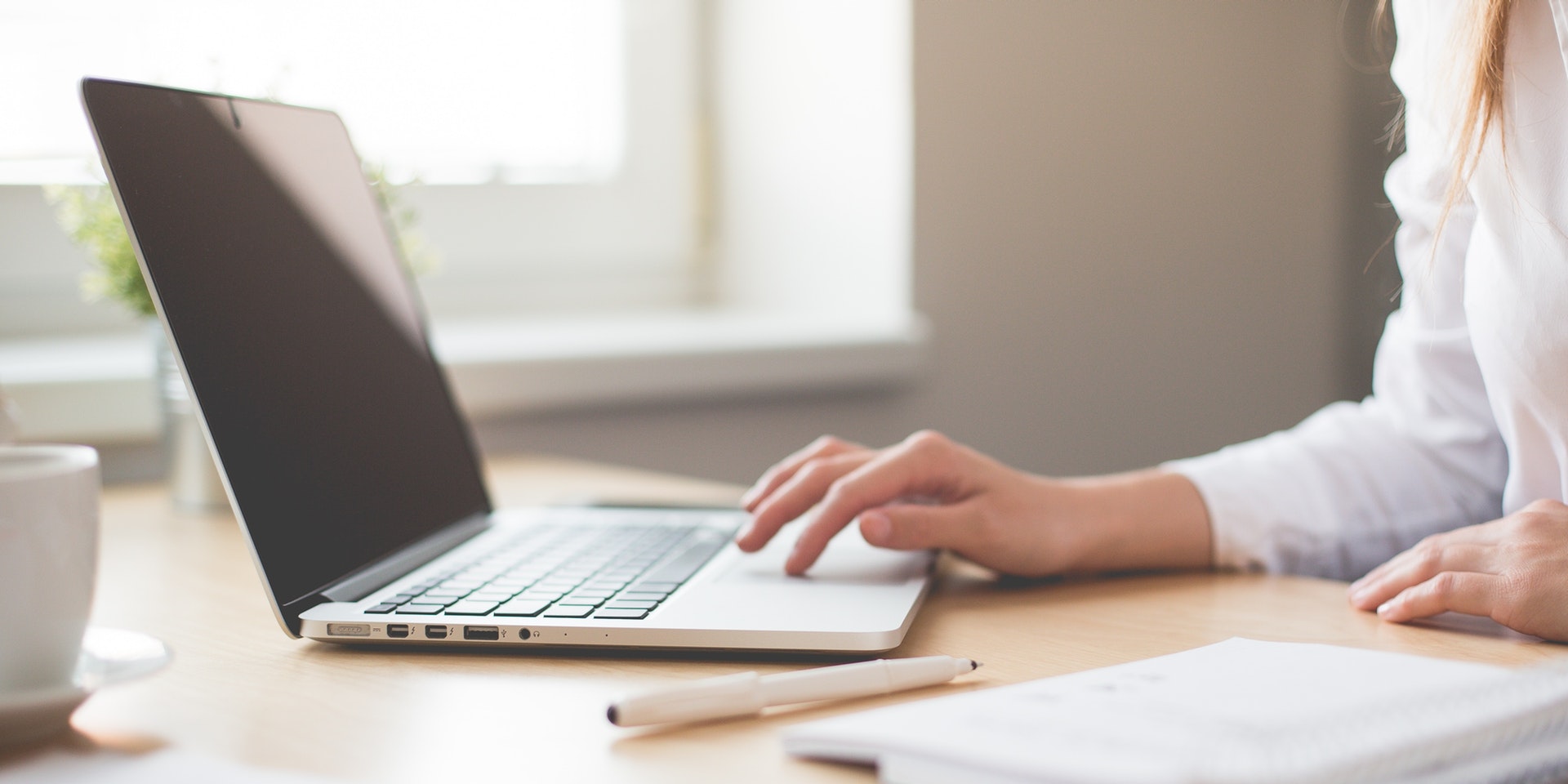 Back in the 1980s, IT certifications were issued by particular manufacturers and were only truly relevant to their specific systems. While there was some overlap between the certifications, IT workers still had to be certified separately for Dell, Compaq, IBM, Macintosh, and so on.
This certification regime was both inefficient and costly, forcing IT pros to pay fees to multiple organizations. CompTIA is the largest non-vendor issuer of IT certifications in the world, and the second largest overall after computing giant Microsoft.
Each year, CompTIA certifies around 160,000 people and issues hundreds of Trustmarks to channel organizations. Part of CompTIA's success lies in the fact that, prior to their existence, getting certified as an IT professional was an unwieldy affair.
This also meant it was cost-prohibitive to get a certification on your own; it was much more difficult to get a certification before you were hired by a company willing to put up the money to pay for it.
This system left out a large group of motivated individuals who wanted to gain the knowledge they needed before applying to the position they desire.
CompTIA to the rescue
The Association of Better Computer Dealers (ABCD) was founded in 1982 with the goal of improving the IT industry for all involved. Their influence and importance grew throughout the decade as ABCD became more prominent in the industry.
By 1990, CompTIA had a worldwide reach and a massive membership. Then, in 1993, CompTIA did something IT professionals had dreamed of doing for years. With one fell swoop, they changed the entire IT certification industry by introducing their A+ certification.
Eventually, they changed their name to the Computing Technology Industry Association; now, they're better known by their acronym— CompTIA. Unlike previous certifications, CompTIA's A+ was vendor-neutral and comprehensive, covering a wide range of skills, technologies, and operating systems.
Keeping up with the times
For a quarter of a century, CompTIA has kept the A+ certification relevant by adapting to new developments in the IT industry, and the changing needs of their members. As the first certification to cover the whole IT industry, rather than a single vendor, the exam was rigorous.
The original A+ certification was a single exam designed to assess novice IT technicians with at least 500 hours of experience. But despite being difficult, A+ made so much sense as a springboard into the IT profession is quickly becoming the most popular IT certification in the business. Since then, A+ has gone through three major revisions in 2003, 2006, and 2009.
The Evolution of A+ Certification
The first major revision came in 2003 when CompTIA divided the A+ exam into separate sections for hardware and software. This change brought the exam up to date with changes in the technology field in the decade since 1993.
In 2006, CompTIA revised the certification again. They updated it to cover new IT developments, but this time they also divided the certification into two separate exams.
However, it also made the exam much harder, resulting in a pass rate of less than 10 percent. The first exam was A+ Essentials. The second part was an elective exam and you had your choice of:
IT Technician test
Remote Support Technician test
Depot Technician test
This change brought the pass rate up to 20 percent.
The latest and largest overhaul of CompTIA's A+ certification came in 2009. Previous iterations of A+ certification had been highly focused on theory, with little to no practical application. It was becoming clear that employers wanted IT professionals with more grounding in real-life IT situations.
CompTIA responded to this with a complete overhaul of their certification. They eliminated the three elective tests and replaced them with the Practical Application test.
A+ Essentials was revised to focus on real-world application and include new technologies such as Windows Vista, Core 2 Duo, and the latest hard drives and types of memory.
This version of the A+ certification test is still highly regarded by employers today. In other words, if you pass this version of the A+ Certification, you will be a desirable and sought-after candidate in the IT industry.
Beyond A+ Certification
While CompTIA's A+ certification is a great way to get your foot in the door for general IT work, they also offer a range of more specialized certifications. If you have a very clear idea of where you want your blossoming IT career to head, or if you already have a good base of IT knowledge, you can begin to consider how you would like to specialize.
Network+ certification or CompTIA Cloud Essentials are both great add-ons to an A+ Certification. The IT field is continuously growing at an accelerated rate, but the different areas of IT tend to flow depending on the next big tech promising to revolutionize the industry. Whether that tech does or does not revolutionize the industry drives the growth in different sectors of the IT Industry.
Despite this, one can be certain that computer-based jobs are not going anywhere and will continue to grow at a high trajectory rate. According to the U. S. Bureau of Labor Statistics, employment in IT will grow 22% by the year 2020.
Growth and development will come in large part from robotics, virtual reality, artificial intelligence, cyber-security, machine learning, and a range of other computer-based industries that are expected to boom in the next decade.
Advantages of CompTIA Network+
One of the key advantages for anyone obtaining a CompTIA certification is the fact that it's universal. These certifications are vendor-neutral, so Network+ will prepare you to work with all kinds of computer networks, whether PC, Apple, or Linux based.
Network+ will demonstrate to employers that you possess the range of skills needed to build, manage, troubleshoot, and protect critical network systems of computers and other information technology.
Career options Network+ will open for you:
Network technicians
Network administrators
Training and teaching
Web service specialists
Network systems developers
Networking forensics specialists
Systems analysts
What's involved?
The CompTIA Network+ exam last 90 minutes and features a maximum of 90 questions. These questions are a mix of multiple choice, drag and drops, and performance-based question. The test is rigorous, so it is highly recommended you undertake training before attempting the test.
CCI Training Center can train you for any of the CompTIA certifications. All of our instructors encourage and prepare our students beyond the certifications for the IT field. They can guide you along your career path, helping you determine which certifications you should obtain for your choice of profession.
Along with helpful instructors, CCI Training Center has flexible class schedules, most training sessions only happening 1-2 days a week. This cuts down on your worry over transportation, or nights off work or away from your children.
We know that many high school graduates, single mothers, and those in their 20's and 30's who are looking to make a change in their living situation, have limited time to take off work. Our classes are efficient and will help to prepare you for your certifications without making the work a hardship on your current situation.
The growing IT Industry can be a game changer for your life. If you are looking for different kinds of schedule so that you have more regular family times at home, want a higher paying job with many opportunities to advance, this could be the best career move you have ever made.
Advantages of CompTIA Cloud Essentials
The use of cloud computing training is increasing every day, as businesses and individuals turn to the cloud to store and access an increasing amount of important data.
As such, the Cloud Essentials certification is extremely valuable for any IT professional. Training in cloud technologies, uses, and security will only become more essential as time passes.
Cloud computing expertise is already highly regarded by employers in traditional IT industries. There is also a range of more specifically cloud-related professions opening up. A major source of such employment is cloud service providers themselves, such as Google, Amazon, Microsoft, and so on. Another major – and growing – career path with Cloud Essentials 'cloud architect', who oversee and structure businesses' cloud computing strategies.
What's involved?
Obtaining your Cloud Essentials certification requires passing a one-hour exam featuring 50 questions. The test is intensive, covering the value of cloud computing, cloud types, cloud adoption, impact, and changes to IT service management.
There is also a section on the risks and consequences of the cloud. It's recommended you have six months' work experience in a related field or undergo training beforehand. CCI Training Center is a great place to train for your Cloud Essentials Certification.
CCI Training Center will help you to start building your IT field network before you even start applying for jobs. Our students find that they get their foot in the door of companies in the IT industry because they know someone already working there.
Many of our students are already working in the IT field, and the students who are just starting out find these peers to be encouraging and helpful at the beginning of the career.
For more information on how CCI Training Center can help you prepare for CompTIA certification exams, fill out the form on our Network and Computer Systems program page.