5 Ways Certifications Can Boost Your IT Career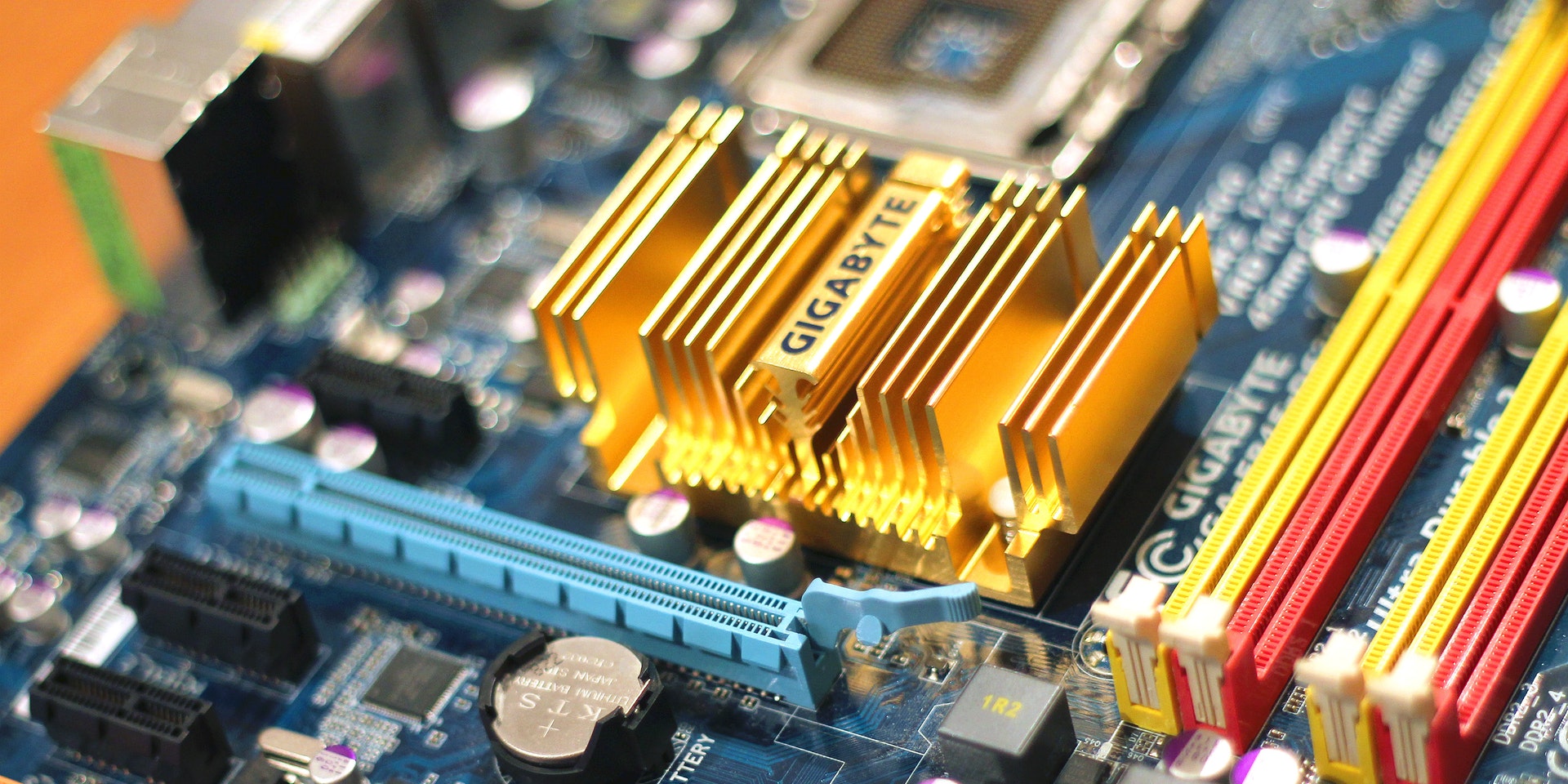 Information technology (IT) is a dynamic industry and a great place to start building a vibrant, exciting, and long-lasting career. Since technology changes so quickly, there is a great need for a highly motivated workforce willing to keep up with the changes in the industry. If you're looking to make a new start in your career and are willing to learn, consider IT certifications to help boost your career and quickly rise through the ranks in any IT department in any company.
As communications technology continues to evolve and spread, new online IT roles crop up in its wake, from designing the latest apps to internet security to helping companies integrate new technologies into their workplace. There are endless ways you can put IT knowledge to use to better not only your life but the standard of living for your family too.
What's more, the trend towards automation that is destroying many blue-collar and low-skill jobs is simultaneously creating opportunities in IT. There may be less manufacturing jobs available, but there is an increasing demand for automation engineers to create and implement efficient systems.
Likewise, self-serve checkouts in supermarkets mean fewer cashier positions, but IT workers are needed to develop, install, maintain, and troubleshoot the self-serve interfaces. The IT careers that are replacing the blue-collar jobs are higher paying with better hours and benefits as well. There is also a much higher chance of promotion in the IT field than in retail or factory work. However, you have to be willing to put in the extra effort and earn IT certifications to help boost your career.
Essential Starting Point
Whether you already know a lot about computers or are starting your Cloud Computing Training, journey from the beginning, getting IT certification is a fantastic way to start. Not only will you get practical and theoretical knowledge, but you will also get a competitive advantage in the job market, especially for entry-level positions where employment history is less relevant.
IT Certifications can give you the confidence you need to apply to jobs you may have thought were previously out of reach. This is especially true for women, whose role in the IT field is growing at a fantastic rate; these certifications can help you get hired quickly once you start applying for entry-level positions. And IT program will offer you the ability to take care of your children and work better hours to be there for them when they need you.
There are three key reasons to seek certification before you start applying for entry-level IT jobs: credibility, marketability, and personal development/networking.
IT Certifications Boost Your Credibility
Whether you learned a lot about computing in school, have relevant experience from past jobs, or have undergone IT training recently, a certification is a tangible testament to your skills. You may have had a previous position that taught you how to do a range of things on Microsoft's operating system, but rather than outlining all of that experience you have, you'll be able to simplify your resume by listing the certification.
For example, if your resume includes Microsoft's Operating System Fundamentals certification this will communicate to hiring managers that you have a range of specific skills. They'll know that you can configure Microsoft systems, install and upgrade systems, manage applications, files, devices, and so on.
Rather than having to rely on your word that you have a particular skill-set, certifications are concrete proof that you have demonstrated these abilities well enough to earn the certificate. When you are looking for jobs, you can also gauge more effectively what positions to apply to if you hope to increase the likelihood of being hired quickly. And, if you're already in the IT field, IT certifications can help boost your career.
Effectively Market Yourself
Certifications will help you sell yourself as the best candidate for any position. This is important for entry-level positions, of course, but even as your career progresses certification remains important.
Even after you are hired, you can continue to get relevant certifications for your position or the position you would like to be promoted into. Employers don't want staff who are content to sit on their laurels; ongoing certification shows that you are interested in maintaining and upgrading your IT skills.
No matter where you are in your IT career, certifications will give you a boost over non-certified competitors, and it's more than just validating your skills and experience. Spending your own time and money shows employers that you are committed to your IT career.
You will be ensuring your family's higher standard of living gained by your new career doesn't just stay intact, but grows with each coming year.
Certifications also increase the chance you'll get a higher-paying position when starting out, as well as pay raises and promotions as you continue in your career. If you're making changes in your life and starting a new journey, give yourself the best chance to earn a salary that will make the maximum difference for your standard of living by earning one of these certifications.
Many IT positions actually require particular certifications as well, even if you have mountains of experience. Freelance IT classes who aren't certified will be lucky to land a single client, and most government IT jobs require certification before you'll even be considered. Make sure to consider the kind of IT career you'd like to embark on while deciding what certificates will best suit your goals.
Create a Professional Network
Undertaking IT training so you can get certified is a fantastic opportunity to meet people in the field, make connections, and start to build a professional network. The importance of knowing people in your field personally is massive – according to LinkedIn: 70% of professionals hired in 2016 had at least one connection to the company! You may not know many people in the IT field right now, but that will absolutely change when you train for IT certifications.
Getting certified will also give you access to resources you wouldn't have otherwise. Microsoft provides online forums, training materials, and other learning resources to everyone who undertakes one of their certifications.
These will help you in your ongoing professional development and make a huge difference to your networking potential. You will not stay stagnant once you enter the field, you will have the resources to promote to new and exciting and higher paying positions.
Because IT is such a dynamic field, it also pays to stay on top of new developments by regular undertaking new certification courses. This will help you do a better job and give you access to more career options. It will also show potential employers direct evidence of your professional commitment and passion.
Over time your personal life grows and changes. You might meet someone and move in together, get married, have kids. With IT certifications you can ensure your ability to provide for your family even if complications arise.
If your spouse loses their job, you will still have your income. If you get a divorce and suddenly find yourself solely responsible for paying the bills, you can have the confidence that comes along with having a well-paying career that will allow you to provide a comfortable life for your children.
Career Goals Will Guide You
There are a vast amount of IT certifications out there; choosing among them isn't always simple. The more specific you can get about the IT future you want, the clearer an idea you can get about which certifications to start with and why, and future certifications you should be aiming towards. You need to think about where you are now, where you want to get, and which certifications will best serve as stepping stones along the way.
5 IT Certifications That Can Help Launch Your Tech Career
First, you need to think about what will improve your standard of living now. Is it important to make more money? How much more? Is it important to have more time with your children? Would your family benefit more from a 9-5 kind of job or something you could do from home or on the weekends or even at night? Then consider what your family's needs will be in the future, and that will tell you where you want to get to.
Perhaps in a few years, you could switch to working Monday through Friday from 9-5 because all of your children will be in school. Maybe you need to consider the way to make more money in the coming years as you will have kids who need cars, or play sports, or are going to college. Whatever your current and future situations might be will be a good way to decide what to put your energy into.
For example, if your dream is to end up running an IT security firm, you'd want to include Microsoft's Security Fundamentals amongst your entry-level certifications. Beyond that, you'd want to be thinking about a whole range of certifications to move you forward, starting with:
CCNA Security (CISCO)
Microsoft Certified IT Professional
Microsoft Certified Solutions Expert
CompTIA Security +
Then you could progress to:
Wireshark Certified Network Analyst
Certified Ethical Hacker
Certified Professional Penetration Tester
Offensive Security Certified Professional.
The certification path you choose should reflect your career path, so understanding the latter will ensure you make smart choices in the former.
Over the next few weeks we will be looking at the companies that provide IT certification training and the types of certification they offer, starting with Microsoft and CompTIA. To start your IT career today, fill out the form at the top of this page and we'll send you more information. Remember, IT certifications aren't just pieces of paper you get, they are credentials that can help boost your new tech career.
---